14-year-old Qamishlo martyr laid to rest
One of the victims of the Qamishlo attack, Nûbar Haci Ibrahim, was only 14 years old.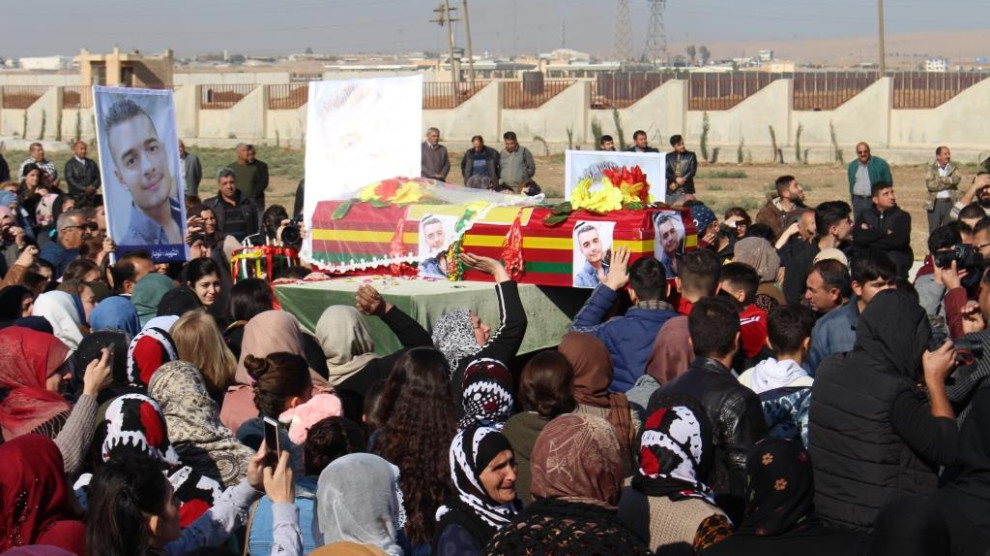 Masses bid farewell today to 14-year-old Nûbar Haci Ibrahim, who was killed, alongside five other civilians, by a car bomb in central Qamishlo on November 11.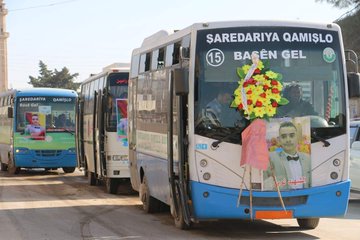 Speaking at the funeral ceremony, Silêman Şêxê of Qamishlo Canton Assembly offered condolences to the family of the young victim and stated that the attack aimed to disturb the peaceful environment in the region.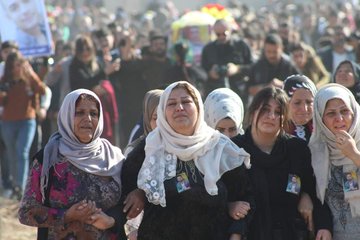 Speaking on behalf of the family, Seyeldîn Behrî pointed to Turkish President Tayyip Erdoğan and ISIS mercenaries as the perpetrators of the attack. He stressed that those responsible will be put on trial because of the crimes they have committed.
Nubar's uncle Mihemed Hec İbrahim said that the heroes of the people continued their resistance against the Turkish invasion army and allied mercenaries and avenged the massacred civilians.