109 families leave Hol Camp and return to Deir ez-Zor
According to the administration of the Hol Camp near Hesekê, 109 families from Deir ez-Zor have left the camp and returned home.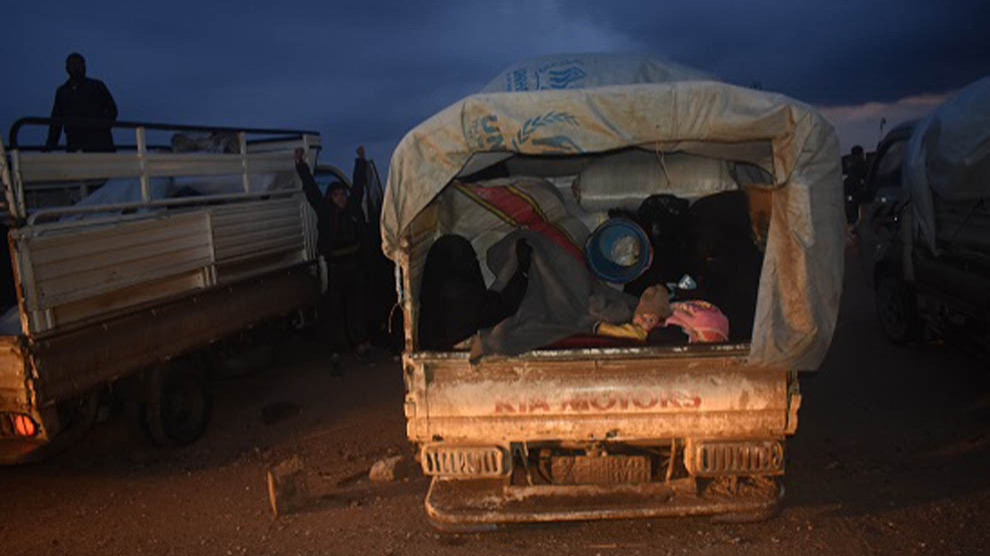 The Hol Camp east of the North Syrian city of Hesekê currently accommodates about 66,000 people. In addition to tens of thousands of family members of jihadists from the terrorist militia ISIS, there are also almost 400 families in the camp without any connection to the ISIS. The camp management was now able to guarantee the return of 109 of these families to their homes. They are inhabitants of the former ISIS strongholds Hajin and al-Baghouz in the East Syrian region of Deir ez-Zor, who have returned home. Nevertheless the camp is still massively overcrowded.
The Hol Camp is located about 40 kilometres east of the cantonal capital Hesekê in the Iraqi-Syrian border region. It was built by the UNHCR for Iraqi refugees at the beginning of 1991 during the Second Gulf War. After it was closed in the meantime, the camp was reopened during the Iraq war in 2003. Since the dismantling of the ISIS territorial rule last March, it has been used mainly to house women and children who previously lived in areas under ISIS control.
According to the Rojava Information Center (RIC), more than 4,000 Syrian citizens and 1,430 foreign residents have left Camp Hol since June 2019.
For months now there have been incidents of violence motivated by Islamism in the Hol Camp. Parallel to the beginning of Turkey's invasion of northern and eastern Syria, which is contrary to international law, Islamist-motivated violence in the camp has increased even further. Supporters of the so-called ISIS have set up a secret court in which women from the camp are sentenced for "misconduct". With the "religious police" (Hisba) they also try to maintain their tyrannical rule. Several people have already been murdered by jihadists.
RELATED NEWS: