Iranian Foreign Minister Zarif met with Erdogan after Assad
Iranian Foreign Minister Javad Zarif met with Turkish President Recep Tayyip Erdogan in Ankara following his 2-day visit to Syria.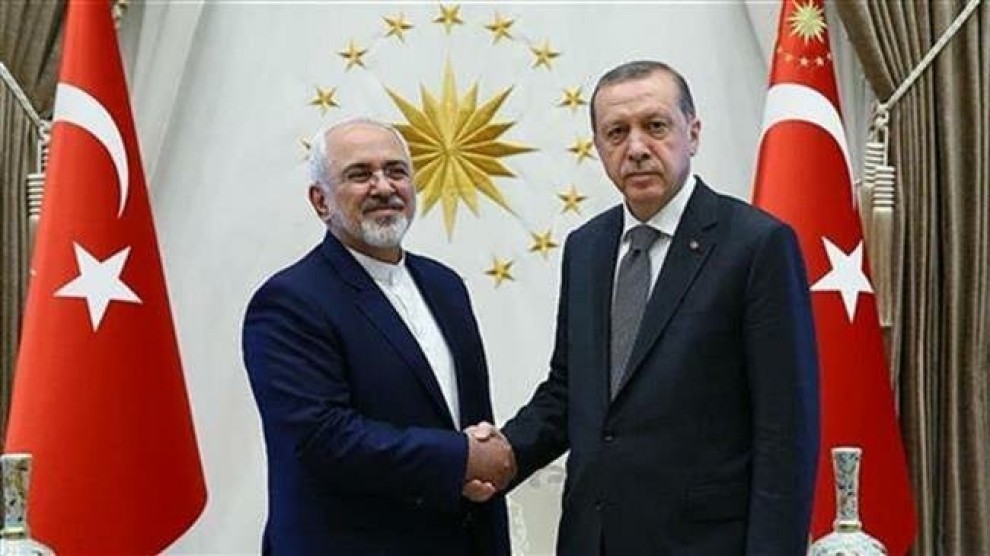 Iranian Foreign Minister Javad Zarif held a joint press conference with his Turkish counterpart Mevlut Cavusoglu before his meeting with Erdogan.
Zarif said, "I had a long meeting with Bashar Al Assad," and added that he will speak with Erdogan about that meeting.
Zarif held a 2-day visit to Syria before his visit to Ankara and met with Assad and other Syrian officials.
The Iranian regime stood with Assad alongside Russia in the Syrian civil war. Turkey, on the other hand, both supported gang groups and attempted to topple the regime. Erdogan constantly accused Assad of being a "murderer", but admitted in a statement in February that they had a low level relationship with the Syrian regime.
Turkey carried out joint efforts with Russia and Iran, the main alliances of the Syrian regime, under the guise of a "solution". These three countries also led the Astana process.
The next round of negotiations organized by these three countries are planned for April 25-26 in Kazakhstan. Turkey has previously acted as a proponent of the gangs.