YPG: Six terrorists killed in Afrin
YPG units continue their actions against the occupation forces in Afrin.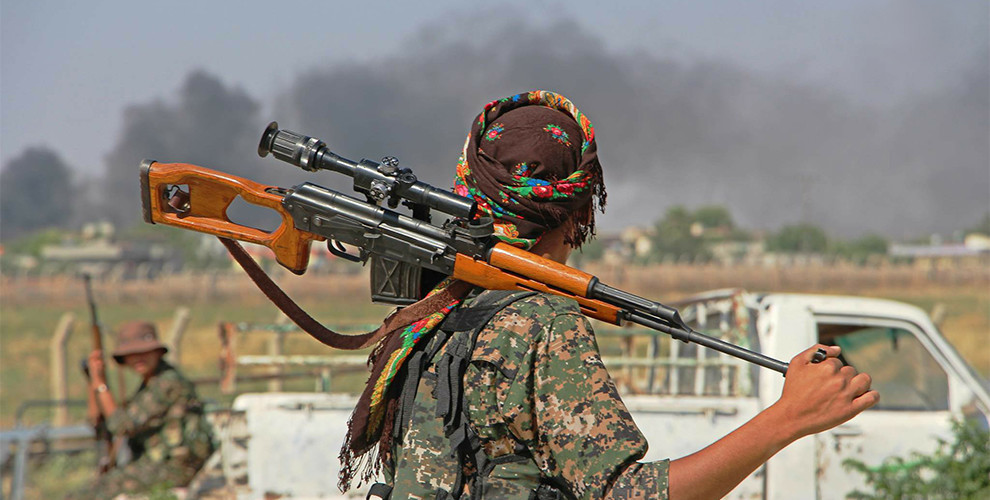 People's Defense Units (YPG) Press Office released a statement informing about the most recent actions carried out by their units against the occupation forces in Afrin.
The statement reads as follows;
"During the first week of August, our units carried out a series of operations in Afrin city center and the villages of the Sherawa and Jinderes districts. As a result, a number of terrorists were killed.
On August 6th, an explosive device was detonated under the military vehicle belonging to Failaq Sham terrorist group on the road between the villages of Kibashin and Burj Haidar in Sherawa district. The vehicle was destroyed and one of the mercenaries was killed.
Our units carried out another bombing operation, this time targeting a Turkish armored vehicle on the road between Afrin city center and Jinderes district. Operation resulted in the destruction of the vehicle, death of two Turkish soldiers and the injury of three others.
On that same day, our units detonated an explosive device in the center of Afrin city, targeting the so-called military police of Turkish-backed jihadist groups. As a result, three terrorists were killed and seven others were wounded.
Between 5th and 6th of August, the Turkish occupation forces and its mercenaries carried out a number of combing and search operations in the villages of Afrin's Rajo, Bilbile, and Shia districts, yet they ended without results."