YPG martyr Lorenzo Tekoşer Orsetti back to his hometown
The remains of YPG internationalist Lorenzo Tekoşer Piling Orsetti arrived in his own hometown, Florence, to be given the last farewell.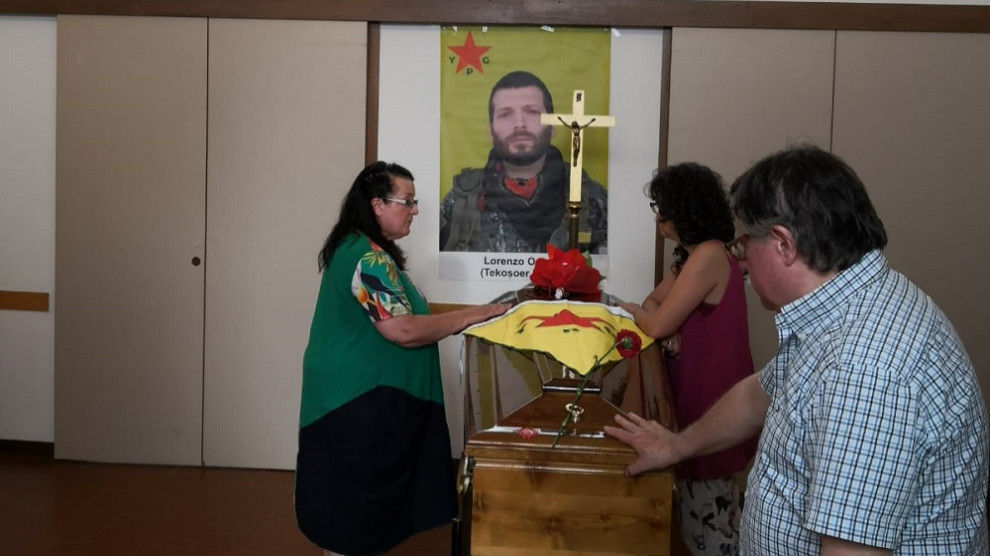 YPG internationalist Lorenzo Orsetti (Tekoşer Piling) lost his life on 18 March while fighting to defeat the last DAESH (ISIS) bastion, in Baghouz (Baxoz).
Two weeks ago his remains reached Rome where an autopsy was disposed by the authorities. On Friday the coffin of Orsetti traveled from Rome to his hometown, Florence. 
The last farewell will be given on Monday 23 and Tuesday 24 June. On Monday family, friends, comrades will be able to visit the coffin, and bid farewell to Lorenzo at 5.30 pm, while the private family ceremony will be held on Tuesday.
The same Tuesday there will be a commemoreation ceremony for Lorenzo in San Miniato al Monte Square.