Women of Sheikh Maqsoud responded to Erdoğan's threats
Women in the borough of Sheikh Maqsoud in Aleppo discussed about the Turkish president's threats to occupy Northern and Eastern Syria.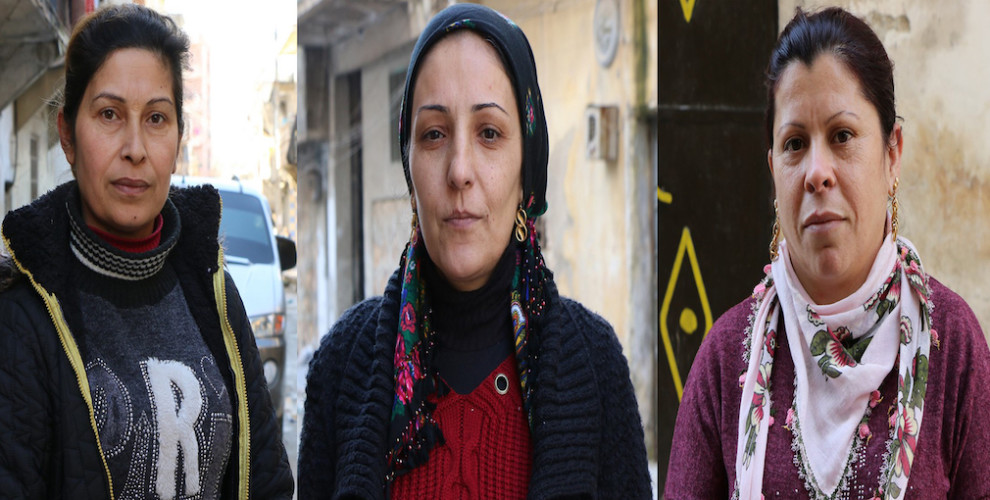 Speaking about the threats of the AKP president Tayyip Erdoğan, who vowed to occupy Northern and Eastern Syria, the women of Sheikh Maqsoud in Aleppo said that the people of the region know Erdoğan's greed well, and that they will unite against the threats and resist.
Sherin Eli, from Sheikh Maqsoud told ANHA: "Erdoğan is threatening the Syrian people. He wants to occupy the north and east of Syria and repeat the massacre of Afrin. Afrin was a place that had welcomed thousands of immigrants."
Sherin Eli continued: "Afrin is now under occupation. We vowed to liberate it. All Syrian people should stand against Erdogan's greed."
Emine Elo, also from the borough of Sheikh Maqsoud said it is clear that Erdoğan wants to occupy the regions of North and East Syria. She added that he wants to massacre the people who had chosen the path of freedom by joining the Rojava Revolution.
Emine Elo underlined the importance of the unity of the peoples of Syria and added that they know the Ottoman greed well.
Nesrin Ibrahim said: "Erdoğan is the main reason for the destruction in Syria and the migration of the people. He is trying to spread a conflict among the people."
Regarding the discussions on a 'safe zone' intended to be created in the region, Nesrin Ibrahim pointed out that the Turkish President wants to seize parts of Syrian soil and implement his own occupation plans.