SDF's last 24 hours balance of operations
Clashes in Baguz and Hajan continued while SDF claimed new success against DAESH.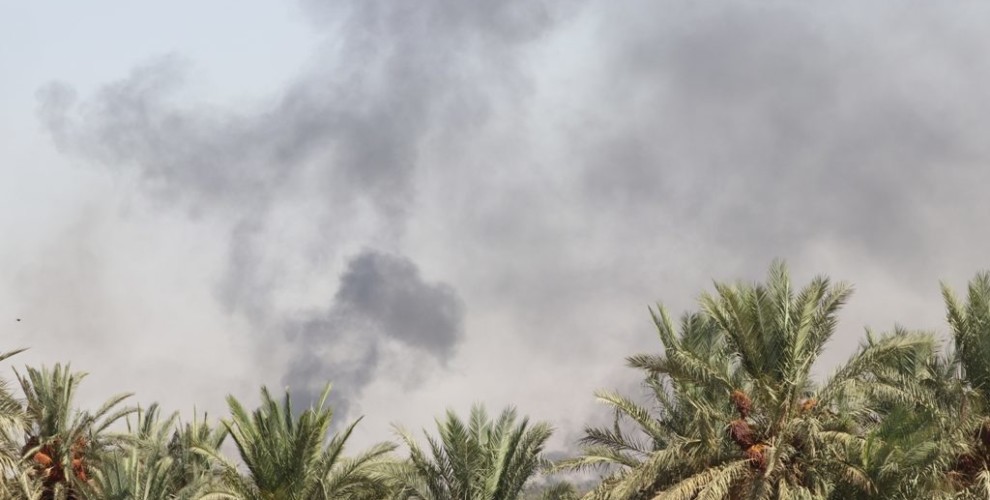 The Syrian Democratic Forces Media Centre has released a statement detailing the balance of the actions and clashes carried out in the past 24 hours.
The full text of the statement is as follows:
"Baguz axis 
Our fighters launched a large-range attack on terrorist positions, killing several of them and causing material damage to the equipment.
The terrorists attacked again, taking advantage of the cover provided by the area, trying to hide and move on among the trees.
They came close to the positions of our forces, but the vigilance of our fighters dwarfed the attack and after violent clashes a number of enemies were killed.
The coalition's jets also destroyed a tunnel used by terrorists, and it was not known whether terrorists were inside it or not.
In the evening, terrorist movements with their vehicles were noticed in the vicinity of Al-Morsheda village. They were targeted by several artillery shells. During the combing operations in Al-Morsheda village, our fighters found a quantity of weapons and ammunition.
Hajin axis 
This axis witnessed heavy clashes, but our fighters were able to advance in the area that were controlled by terrorists, amid preliminary artillery shelling. A number of terrorists were killed in the engagements, in addition to cause material damage.
Outcome of the engagements:
Number of terrorists killed: 6.
Coalition jets strikes: 4, including bombing 3 Hummer missiles.
Terrorist losses: destruction of a tunnel, destruction of a site where terrorists were hiding.
Weapons seized by our fighters: mortars in addition to a number of fillings, an explosive belt, a thermal rocket launcher."