SDF: 38 Turkish soldiers and gang members killed
At least 38 members of the Turkish army and allied jihadist gangs were killed in clashes during the past 24 hours.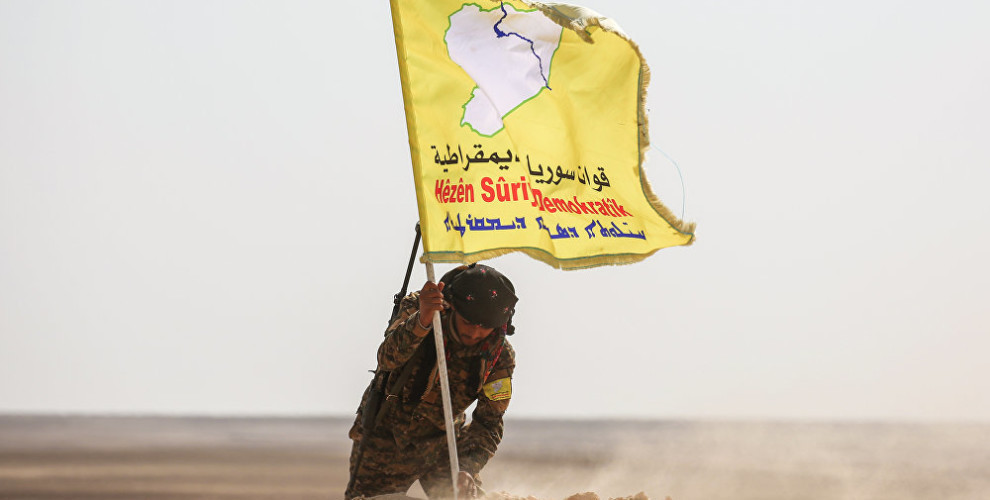 The Syrian Democratic Forces (SDF) released their 24-hour record of the clashes with the Turkish army and the jihadists under their command.
The detailed balance sheet of the SDF Press Center is as follows:
"Afrin Center:
For two days, the civilian population in the center of Afrin has been exposed to barbaric air strikes and artillery attacks by the Turkish army. As a result, on Monday evening at 19.00, a bombing took place against the village of Cumkê, which damaged civilian homes. One civilian died in today's attacks and four others were injured.
Bilbilê:
Around 10:00 am, the Turkish Air Force carried out attacks against the village of Şêxorze. At the same time, the Turkish army and jihadists under its control tried to advance on the ground by using heavy artillery. The invasion attempts were repelled by our fighters. The artillery attacks against the region continue.
Air raids were also conducted against the villages of Zêtunakê and Duraqliya.
Shera:
In the early morning air strikes were carried out against the village of Sarincek. At the same time, Turkish troops and Turkish-controlled mercenaries tried to advance on the ground. During the ensuing clashes, our units repelled the enemy attacks.
The Turkish media have announced that Turkish forces have taken Sarincek. This claim is not true and should not be heeded. Pictures from the village were published by our side.
Since the evening hours on Monday, the Turkish army bombarded the Ezidi villages of Baflun, Ereb Wêran and Umera with heavy artillery.
Shiye:
All the SDF fronts in the district countryside were hit with heavy artillery from Monday night into the wee hours.
Cindirês:
Since Monday evening there are continuous attacks against the district. As the Turkish army does not succeed on the ground, it receives support from the air.
Terrorists who tried to advance to the village of Haj Iskender were severely responded by our fighters.
In the village of The Belut our units carried out an effective action. In the course of battles between our fighters and enemy forces, there were heavy losses in the Turkish army and its mercenaries. At least 38 bodies of enemy forces are still in the area of operation.
The Turkish army has attacked the villages of Mihemediye and Dewa with heavy weaponry. The ensuing battle continues.
In the village of Axcele, heavy clashes have been taking place since Monday evening between our units and enemy forces. Two large-scale attacks by the Turkish army have already been repelled."