People of al-Hasaka rallied to support hunger strikers
A demonstration was held in al-Hasaka to support the hunger strike resistance.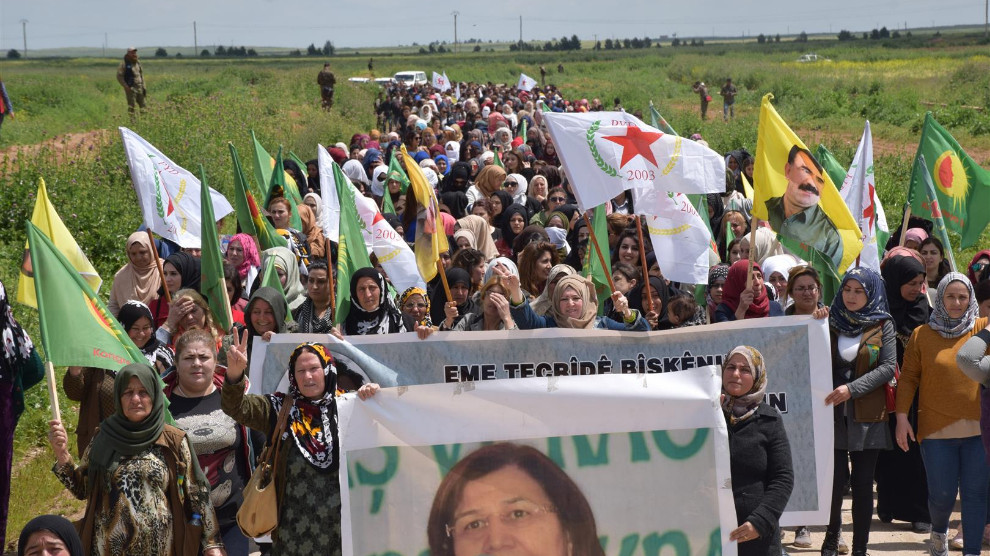 Kongreya Star and the Democratic Society Movement (TEV-DEM) organized a demonstration in al-Hasakah canton in solidarity with the hunger strike resistance led by HDP Hakkari MP Leyla Guven demandin the end of isolation against Abdullah Ocalan.
Actvists commended the struggle of Leyla Guven and her comrades in prisons as well as the resistance by dozens around Europe.
Speeches delivered at the demonstration condemned the silence of the international community and of the European institutions.
Activists reiterated they will continue to demonstrate until isolation is lifted.