"ISIS members should be brought to justice in northern Syria"
Kurdish parties reject the establishment of a court for ISIS terrorists outside Syria, stating that the trial of ISIS terrorists should take place in northern and eastern Syria.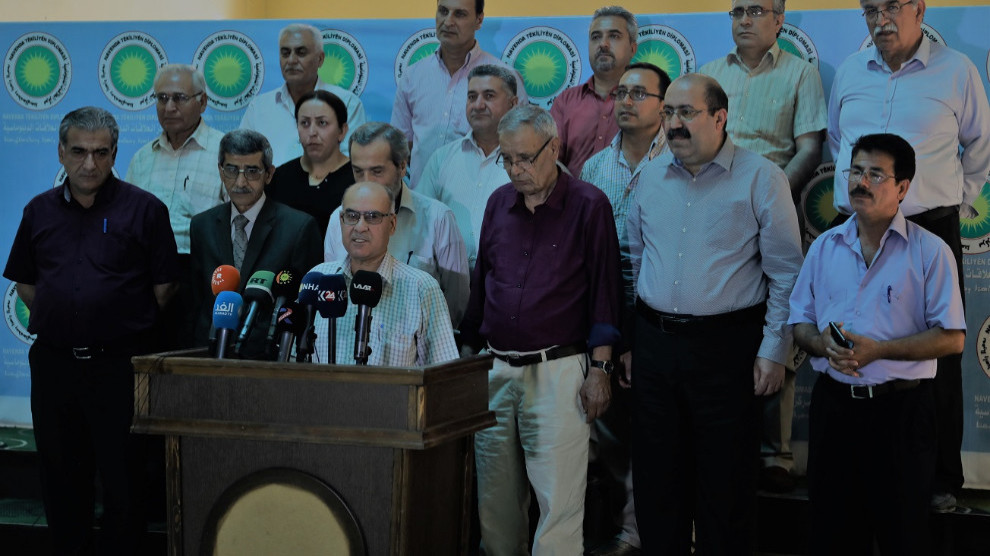 France's Minister of Justice Nicole Belloubet spoke last Thursday about the establishment of an international tribunal for members of the ISIS. Belloubet reiterated that the idea of a special court to put ISIS gangs on trial is still at the "speculation" level and added that the court would be set up in the area but not in Syria, possibly in Iraq.
Representatives of Kurdish parties who yesterday discussed the current political situation at a meeting in Qamishlo said at a press conference today that the location of the proposed court should be within Syria.
Mustafa Meşayix, deputy secretary-general of Yekîtî (Democratic Union Party of Syrian Kurds) told ANHA: "We reject the establishment of a court for the trial of ISIS members outside Syria's borders. We want a tribunal to be formed in northern and eastern Syria under international supervision. The mercenaries should be tried in the region where they committed their crimes. We will continue to discuss this topic among ourselves and concretize our ideas."
In Iraq, many ISIS members have already been sentenced to death, including non-Iraqis. The terrorists stand trial here in accordance with the Iraqi laws but not international law.
The Iraqi government proposed on April 11, 2019, to bring to justice the ISIS members, who were captured by the Syrian Democratic Forces (SDF) in various regions of Syria, in Iraq and demanded billions of dollars to this end.
The SDF had announced at a press conference on March 23 the end of the territorial rule of the ISIS in Syria and announced that thousands of Islamists in northern and eastern Syria ended up in captivity.