HRE: 9 Turkish soldiers and mercenaries killed in Afrin and Azaz
HRE announced the killing of at least 9 Turkish soldiers and allied mercenaries in Afrin and Azaz regions.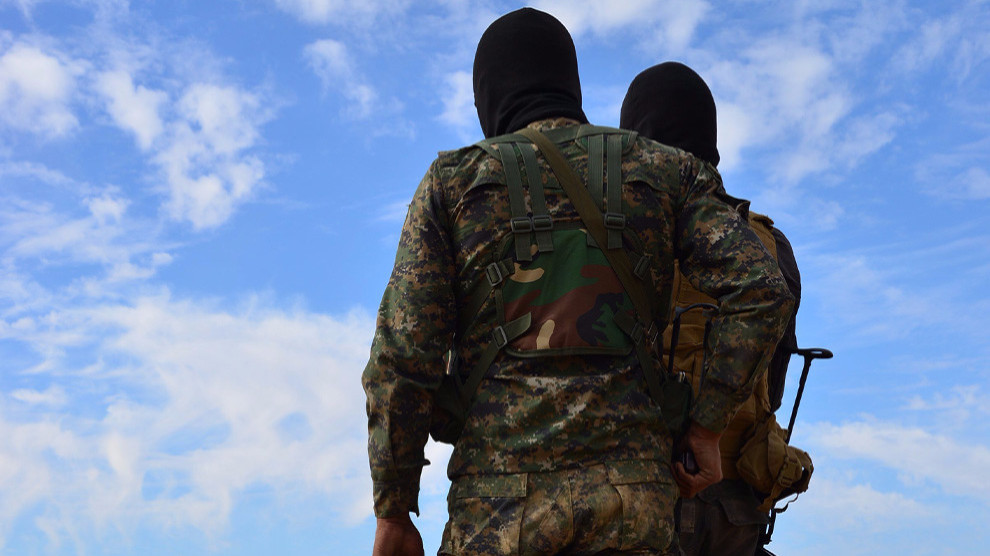 Afrin Liberation Forces (HRE) released a statement announcing the results of a series of actions carried out by their fighters against the Turkish army and affiliated terrorists in Afrin and Azaz regions.
The actions, carried out in Sherawa, Jindires and Shera districts of Afrin and in Azaz, left 9 members of the occupation forces dead.
According to the statement, HRE fighters hit Turkish soldiers in the village of Cilbir in Afrin's Sherawa district on June 5. Two soldiers, including one officer, were killed and one other was injured as a result.
Again on June 5, HRE targeted a group of terrorists in the village of Mersa in Afrin's Shera district, leaving 3 terrorists dead and 1 other injured.
In another action, on June 6, HRE fighters hit the terrorists with heavy weaponry in Kafr Khashir village in Azaz region. One member of the mercenaries was killed here.
On June 6, HRE targeted a vehicle of the so-called police forces affiliated to the occupation terrorists in Afrin's Jindires district. The vehicle was destroyed as a result of the action, while one terrorist was killed and two others wounded.
HRE fighters also targeted a group of terrorists that were trying to retrieve the casualties from the scene. This action left 2 terrorists dead and another one injured.
HRE concluded that the mentioned actions carried out by their fighters left a military vehicle destroyed, 9 soldiers and mercenaries dead and 5 soldiers and mercenaries wounded.