First Newroz fire lit by Afrin people in Shehba
The people of Afrin, who were displaced from their land after it was occupied by Turkish troops, have lit the first Newroz fire in Shehba.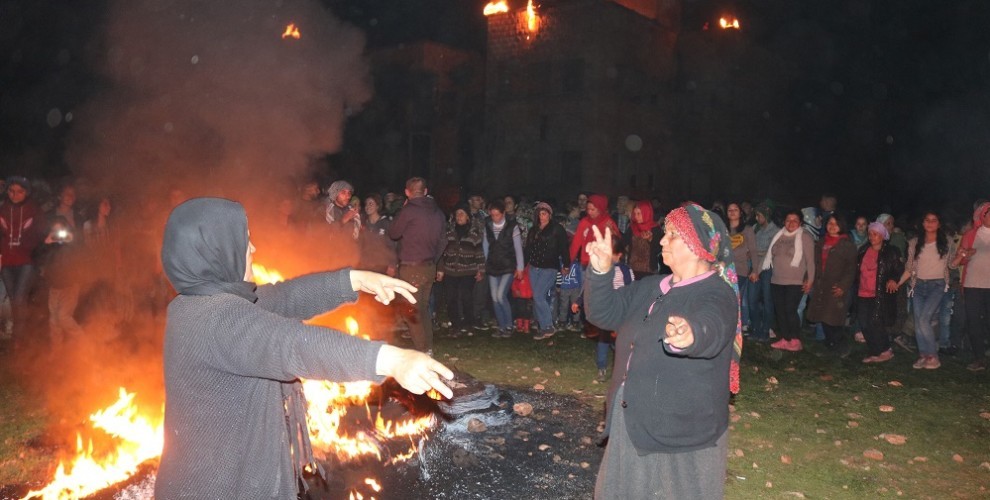 When the Turkish troops and allied jihadist mercenaries occupied Afrin on 18 March 2018, their first act was to destroy the statue of Kawa the Blacksmith at the Newroz Square in the city center.
The people of Afrin, lighting the Newroz fire with great enthusiasm while living under challenging circumstances in Shehba, have once again given the message that the occupiers will never triumph.
To welcome the New Year, Newroz, fires were lit in all the villages and towns in the Shehba Canton neighboring Afrin.
Celebrations were organised in the Berxwedan and Serdem camps where Afrin people are sheltered. The celebrations in both camps started this evening with a torch march by the youth, followed by sketch performances and halay (traditional dance) around Newroz fires.