Evacuation from Baghouz continues
Some 9 thousand people have been evacuated from Baghouz during the past 4 days.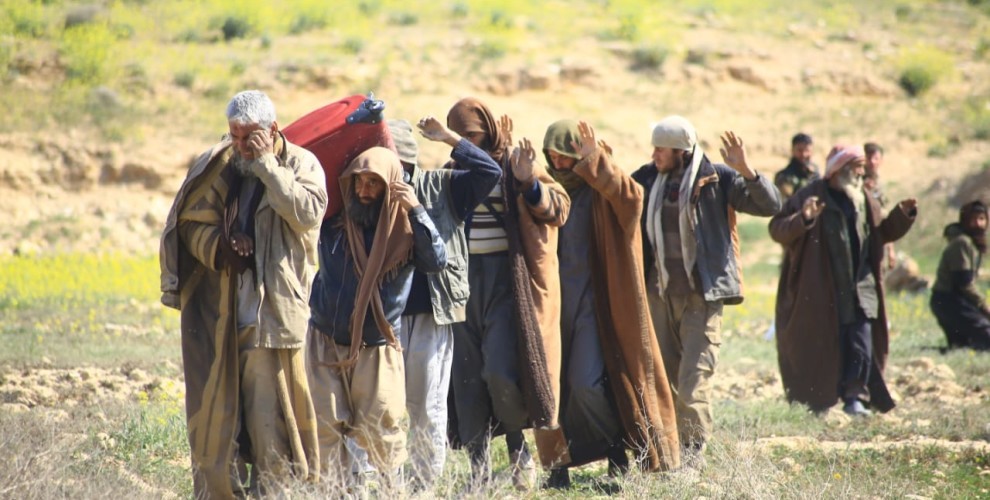 Fighters of the Syrian Democratic Forces (SDF) continue evacuating the ISIS mercenaries and family members in the village of Baghouz in Hajin town of Deir ez-Zor. During the works ongoing since 4 March evening, around 9 thousand people have been evacuated from the village.
On February 9, SDF launched operations to evacuate the ISIS members and families that accepted to surrender from Baghouz village. During the evacuation efforts that continued until March 1st, more than 10 thousand people have been transferred to safe areas.
As a result of evacuation efforts for 20 days, some two thousand ISIS mercenaries and families, mainly foreign nationals, refused to surrender, upon which SDF forces launched an operation against the remaining ISIS members in Baghouz on March 1st.
While the campaign continued on three axes, SDF fighters suspended the operation on the eastern axis for the evacuation of the ISIS members and their families that have accepted to surrender.
During the past two days, around 9 thousand ISIS mercenaries and family members have surrendered, and they have been evacuated from the village.
Those evacuated through the corridor opened by the SDF first get through checkpoints, and following a body and belongings search they are removed from the battle zone and are recorded.
Provided with food, medical and other basic needs, the ISIS mercenaries and families are then sent to camps in trucks.