DKP/BÖG salutes the Rojava Revolution
DKP/BÖG Rojava Command celebrated the Rojava Revolution, saying that a result could be accomplished against the Palace fascism in Turkey, too, through a revolutionary war.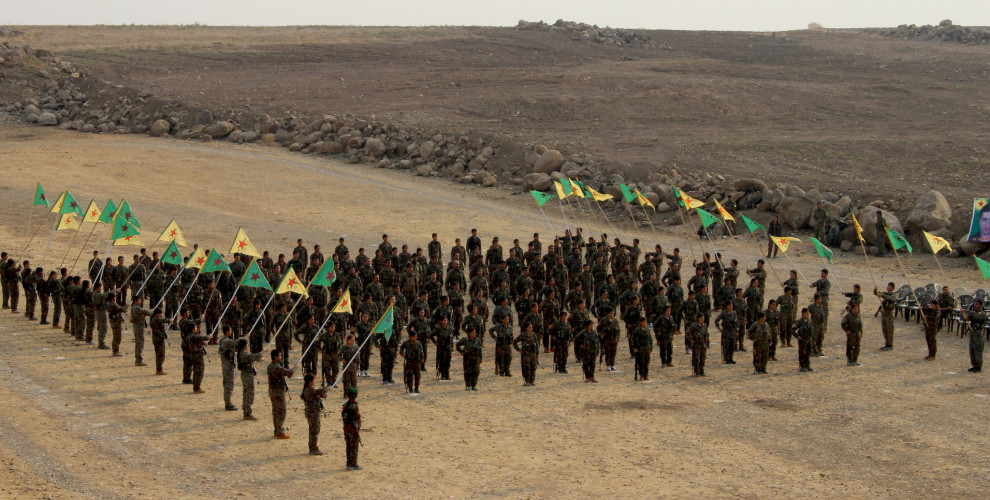 The Rojava Command of Revolutionary Communards Party and United Freedom Forces (DKP/BÖG) released a statement to mark the sixth anniversary of the July 19 Rojava Revolution.
The statement by DKP/BÖG Rojava Command said the following;
"Six years ago, the Kurdish freedom movement ingeniously led the rising of a new revolutionary wave in Kobanê. Founding the beginning of Rojava Revolution, Kobanê also encouraged Turkey's revolutionary movement's disengagement from opportunist processes. These two revolutionary flows strengthen one other today in order to raise the peoples' united revolution on the same grounds today.
The fact that Rojava Revolution remains standing upright today against all imperialist and colonialist moves and schemes, is an indication of the future accomplishment of united revolution in the lands of Turkey. For this reason, Turkish state's fascist colonialism and imperialist expansion has turned the Kurdish territories of revolution in Rojava and Southern Kurdistan into a constant subject of war.
The Turkish state is in a desperate situation. While on one hand the Kurdish revolution chokes the colonialist Turkish state in these areas, on the other hand, the Kurdish people have planted the HDP (Peoples' Democratic Party) in front of the denialist and genocidal Turkish politics.
It is a duty for the Turkish and Kurdish proletariat, workers, Alevi people and women to raise their social rage in the form of a revolutionary war in light of the lessons drawn especially from the most recent election fraud."