Afrin IDPs: We will never leave our homeland
The displaced people of Afrin who have been forced to take shelter in IDP camps in Sherawa and Shehba due to Turkish occupation, condemned Erdogan's threats to attack north and east Syria. "We will not leave our homeland" they said.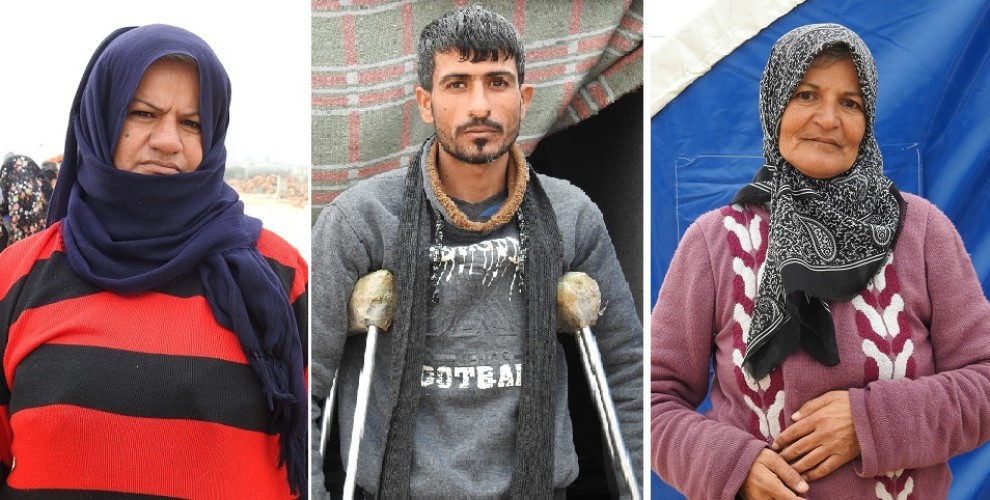 The occupying Turkish state along with its gangs started an aggression against Afrin region on January 20, 2018. After 58 days of resistance by the People's/Women's Protection Units YPG/YPJ, Afrin was occupied on March 18. Thousands of Afrin residents were forced to take refuge in Afrin's Sherawa district and in the neighboring Shehba Canton. For the displaced people of Afrin to settle, three IDP camps, named Berxwedan, Serdem and Afrin, were immediately established.
Thousands of Afrin families are currently living in the three camps. Yet hundreds of other families have been settled in ruined houses, schools and shops in the region. As life is turning more difficult with the onset of winter, the Verger camp has been built to shelter the people in Sherawa district. Afrin families living in the ruins in Sherawa said that they would continue their resistance despite hard conditions.
"We shall resist until we liberate Afrin"
Sheikho, an IDP from Afrin's Ashrafiya neighborhood told that they had to leave Afrin after Turkey attacked the city with 72 warplanes, and had to spend months in a mosque.
"After we resided in the mosque for two months, the imam brought us tents and we lived there for 7-8 months. Yet winter is not passing with ease as summer does. The creation of this camp has been helpful. They are doing all they can to provide us with our needs."
Sheikho stated that their only desire is to be able to return to Afrin, adding, "We would like to go back to Afrin. We were happy in our city. There was no shortcoming, no one oppressed us. We were busy with our daily work. Yet Erdogan is threatening again today. He forced us out of Afrin, now they are trying to drive us out of Shehba too. Let them come, let them attack, but we will not surrender. They were shelling a few days ago. They want to intimidate our people. Yet we will not go anywhere."
"People are still forced out of Afrin"
Another IDP, Zeyneb, also said that with the arrival of winter their children are at more risk of diseases, therefore they had to move in to the new camp. Zeyneb sees her current situation relatively better and says: "Our sole wish is to be able to return our homes one day. We do not want to leave our homeland."
One of the administrators at Veger Camp, Hecreham Afrin, spoke of the reason behind the opening of the camp, "Fleeing from Turkish state forces and their mercenaries, our people sought refuge in the destroyed buildings in this area. People are still leaving Afrin and coming here. It was easy to live here in summer but now the winter is there, bringing about dire circumstances and the people needed a shelter. We opened this camp to provide shelter for the people. So far 132 tents have been set up and families have been settled in them. All we intend is to serve our people, and we will continue this to the very end."