30.000 decares of land burned down in Cizire region
30.000 decares of cultivated land burned to ashes yesterday along the international road in the Heseke-Amude-Qamishlo area in the Cizire region.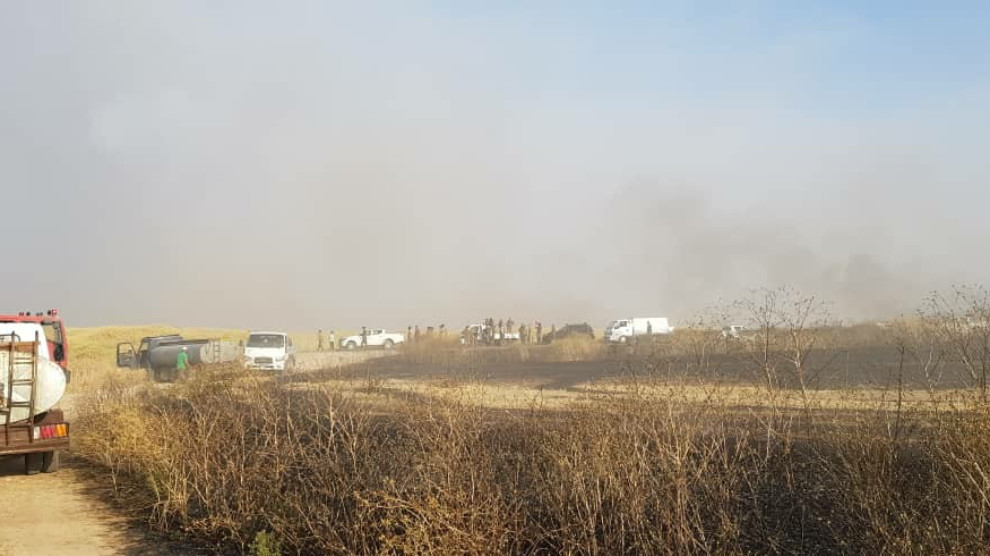 Yesterday at 13:30, fires broke out in cultivated lands in the Sixur village of the Amude district's Caxir Bazar town. The fires spread to a wide area, and although Amude firefighters immediately arrived at the location, they couldn't intervene due to the wind. The wind reached the wheat silos in the Heseke-Amude-Qamishlo area and the Kebeka village.
To prevent the further spread of flames, Cizire region firefighters also arrived as backup.
The units fought the fires with 40 trucks as the Domestic Security Forces and the people showed support. The fires reached the Nurik village in the Til Berak district and were only able to be put out at 19:45 after a total of 30.000 decares of land were already burned down.
Since the harvest season began, thousands of hectares of land have been burned to the ground. The Northern and Eastern Syrian Democratic Autonomous Administration has repeatedly stated that the fires in cultivated lands are not happening on their own but set up by certain secret groups, aiming to damage security and the economy in the region.