Zapatistas call for "Global Action Week for Life"
The EZLN calls for participation in a global week of action for life: "To respond to the bad governments of the world: We continue our struggles for life and against capitalism and patriarchy, despite the pandemic."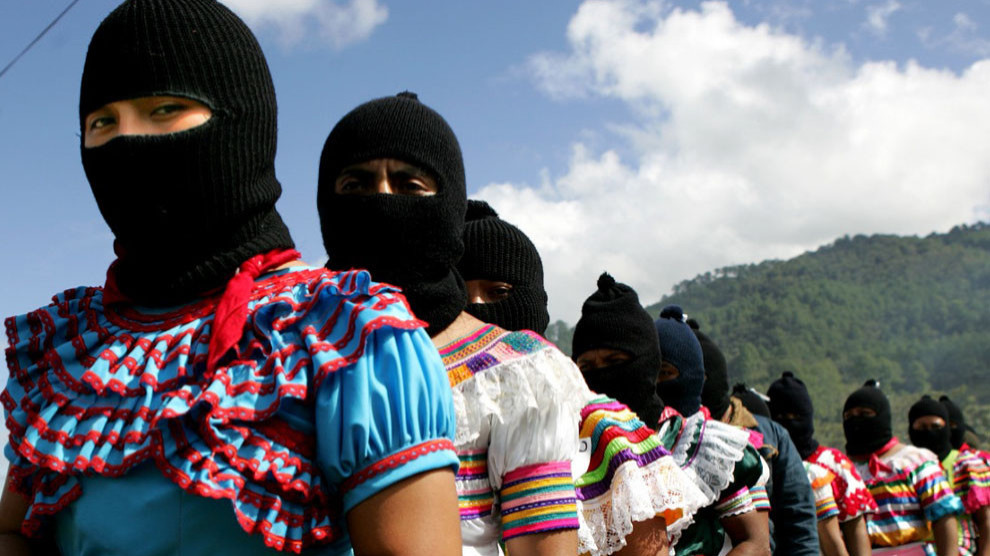 The Zapatista movement in Chiapas calls for a "global action week for life". A communiqué signed by Subcommander Moisés, spokesperson for the Zapatista Army for National Liberation (EZLN), says: "With pain and anger we see that death is imposed on life without any remedy. Now, all over the world, it is clear: the only way left for us is to fight for life and for humanity, in the face of the pandemic caused by the COVID-19 virus, in the face of death imposed by the capitalist system.
We call for the fight against the violence of feminicide not to be abandoned, for the struggle to defend the land and the Madre Tierra to continue, for the fight for the disappeared, murdered and imprisoned to be maintained - and for the flag of the fight for humanity to be raised.
The word and listening - with the heart - goes many ways, has many forms, includes many calendars and geography - to meet, to find each other. This struggle for life can be one of them."
The week of action started on Saturday and will continue until 10 April. "All women, men and others with a good heart, collectives, networks, organizations and individuals, sympathizers and followers of the Sexta are invited to participate under the motto #ElEncierroNoMeCalla (The curfew doesn't silence me) and to perform actions (music, theater, dance, singing, poetry, cinema, painting, photography, documentaries, readings, analyses, discussions, reflections, conferences) and disseminate them via social networks and digital platforms. To counter the bad governments of the world: We continue our struggles for life, we continue to fight against capitalism, which is the cause of death, and against patriarchy, despite the pandemic. We publicly denounce that the governments of the states put the dictatorships of finance capital above the right to life."
Participants are encouraged to share their contributions using the hashtag #ElEncierroNoMeCalla. Activities can be sent to the email [email protected]