Young people in Marignane protest attacks by the Turkish state
Young people affiliated to the TCŞ protested the attacks by the Turkish state with a march in Marignane.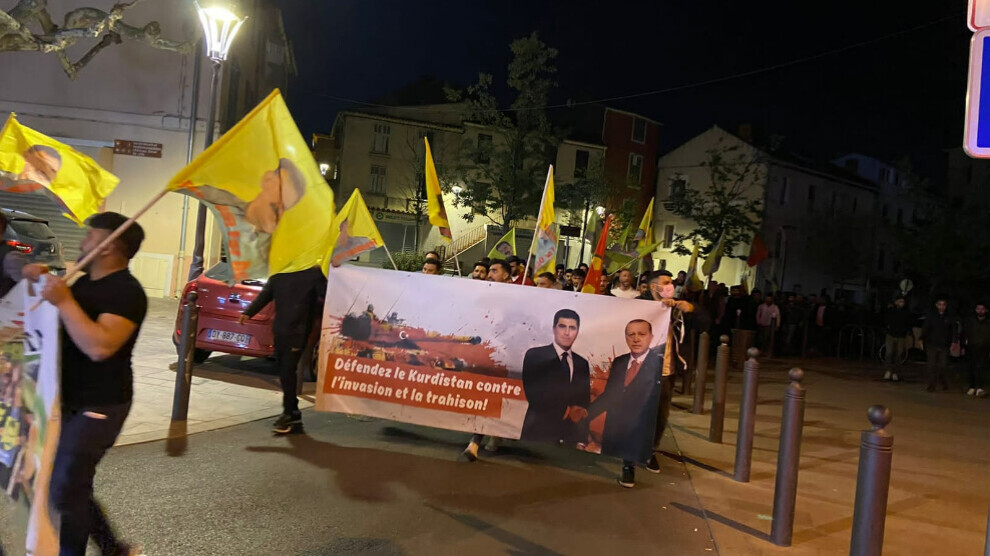 Members of Tevgera Ciwanên Şoreşger (Revolutionary Youth Movement) protested the attacks carried out by the invading Turkish state, which has been bombarding Zap, Metîna and Avaşîn regions with warplanes and howitzers since 14 April, with a march as part of the "Werin Cenga Azadiyê" operation.
Young people marched to Marignane municipality with banners saying "Bimre xiyanet" and "Freedom for Leader Öcalan", and held a minute's silence in memory of the martyrs of the Kurdistan revolution.
Speeches made on behalf of TCŞ, the invasion attacks of the Turkish state, condemned the pressure in prisons, the isolation and the attacks of the KDP.
Young people called for urgent action against the attacks, emphasizing that it is time to break the silence everywhere and take part in the areas.