Yazidi women take over Freedom for Öcalan Vigil
The Freedom Vigil organized in Strasbourg to demand freedom for Kurdish People's Leader Abdullah Öcalan, has been taken over by Yazidi women on its 370th week.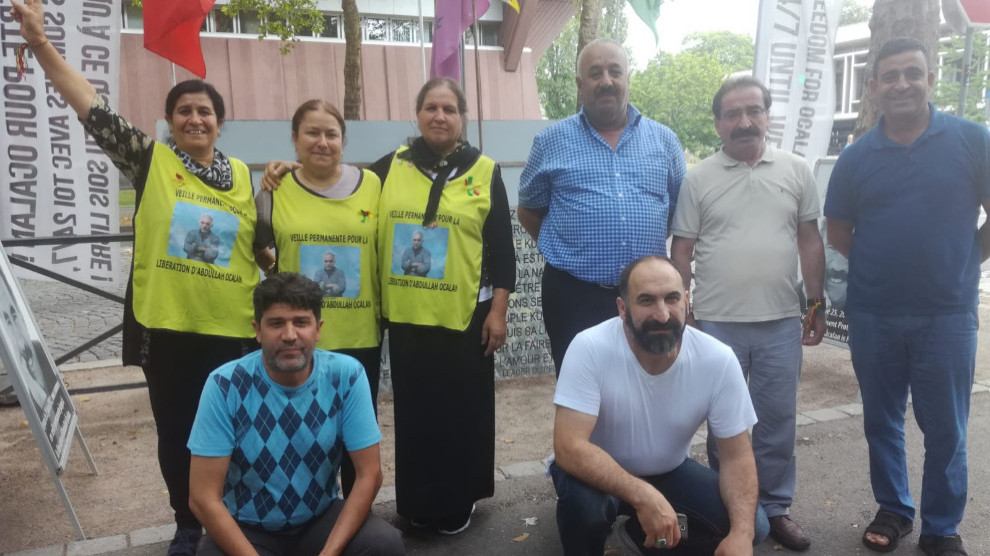 On 25 June 2012, the Freedom for Öcalan Vigil was launched in front of the Council of Europe in Strasbourg.
Last week, members of the Martyrs' Committee took over the Vigil and underlined the importance of Öcalan's struggle and freedom for the world's people.
Zerê Daval, Sosin Kartal and Zero Al are among the Yazidi women who took over the Vigil this week.
Zerê Daval, who made a statement on behalf of the group, drew attention to the fact that Öcalan was again prevented from meeting with his lawyers in recent weeks.
Daval said that the Kurdish people wanted the Turkish state and supporting states to end their dirty games and said: "Kurds have concerns and take them seriously." She also reminded the responsibilities of the Council of Europe and the Committee for the Prevention of Torture (CPT) in Strasbourg.