Woman and 5-year-old kid recovered from debris in Elazığ
22 people died and 1,103 people were injured in the earthquake that hit the province of Elazığ on Friday evening.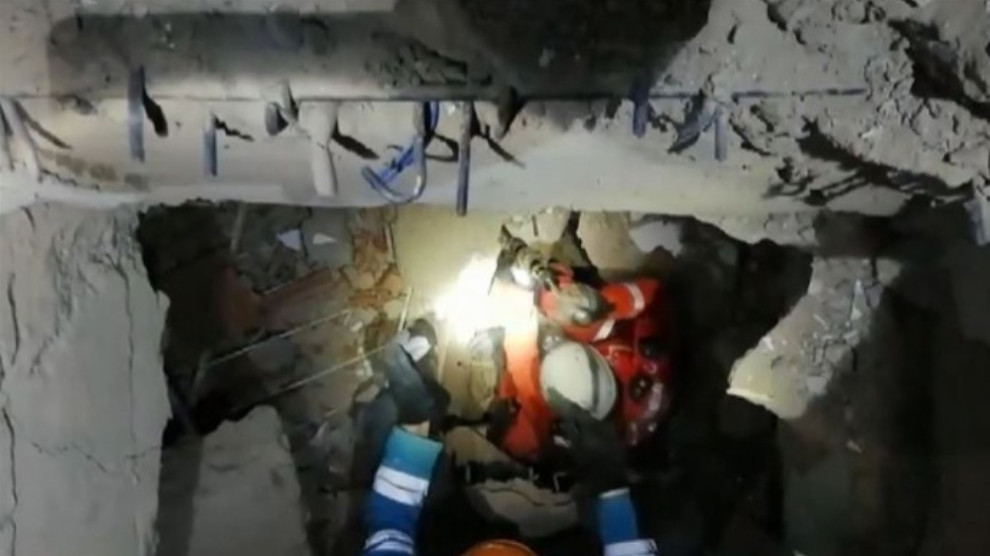 The epicentre of the 6.8 magnitude quake that hit northern Kurdistan at 20.55 local time Friday evening was the Sivrice district of Elazığ province.
As part of the ongoing rescue work in Mustafa Paşa neighborhood, Ankara Fire Department and gendarmerie teams have rescued a 5-year-old kid and his mother from 5-meter depth under the debris.
In the meantime, Elazığ was hit by another earthquake on Saturday, of 5.1 magnitude, the epicentre of which was the Sivrice district once again.
The earthquake at 19:30 local time caused panic among the people and was felt in the surrounding cities as well.
Since yesterday there have been 13 more smaller earthquakes with epicentre in Sivrice, almost 300 aftershocks have been registered altogether.