Will Interpol close for Erdoğan?
Due to the Erdoğan regime's policies abusing the Interpol, Europe is discussing closing off the international police institution for Turkey.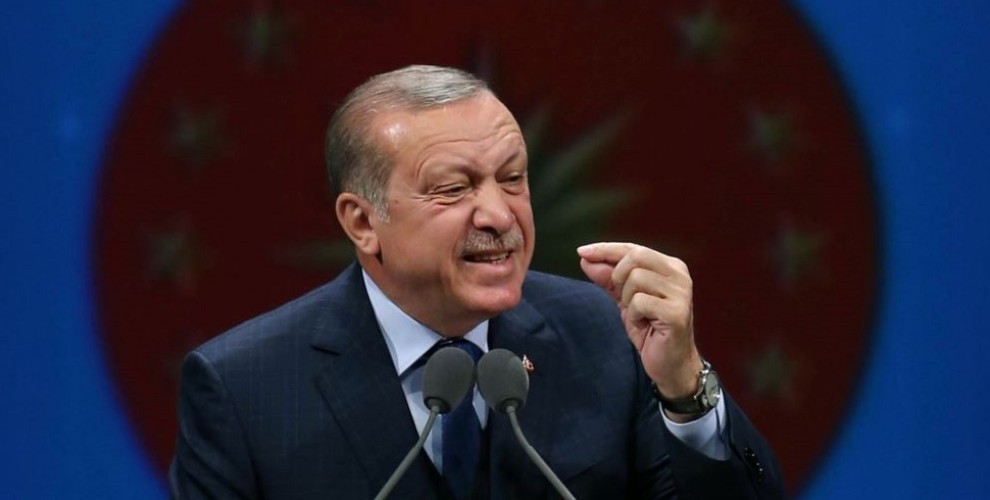 With the back to back detentions in Europe on the Erdoğan regime's demand, all eyes are on Interpol now. It has been Kurdish politicians who have suffered the most for "political crimes" because of the Interpol. So, will Interpol be closed off for despotic regimes like Erdoğan's?
First, Odak journal lead writer Hamza Yalçın was detained in Barcelona's El Prat Airport on August 3 for an Interpol arrest warrant issued by Turkey. Later, Doğan Akhanlı was detained in his hotel room in Granada, Spain because of a red notice.
The Erdoğan regime having both anti-AKP names detained through the Interpol by the AKP government's demand for extradition has sparked a discussion among European countries about "closing off Interpol access rights for despotic administrations like the Erdoğan regime".
Organization for Security and Co-operation in Europe (OSCE) called for a "more thorough inspection" of arrest warrants issued by Turkey targeting the opposition and journalists. Swedish Foreign Minister Margot Wallström said: "The Interpol can't be abused for political ends."
"EUROPOL SHOULD SUPERVISE INTERPOL"
After Cologne based writer Akhanlı was detained in Spain, German Chancellor Angela Merkel gave a similar statement and said Turkey's abuse of the Interpol is "unacceptable". Other German politicians are also calling for a change in Interpol's area of activity.
Director for the international police institute Katrin Kinzelbach wrote an article for German daily newspaper Der Tagesspiegel and listed a series of suggestions to protect the Interpol from despotic regimes. Kinzelbach demanded changes to the Interpol system to avoid abuse, and stated that the duty falls on Germany's shoulders in this matter.
The security expert said European Union's police unit Europol and the Interpol should work together and argued: "If Interpol data is supervised by Europol in the continent of Europe, the abuse regarding political crimes can be avoided to some extent."
Not having enough officers working in this unit and names provided by other countries being added to the red notice without inspection is considered to be some of the biggest shortcomings of the Interpol. It has been Kurdish politicians and members of the Turkish leftist movement who have suffered the most for "political crimes" because of the Interpol.
INTERPOL TYRANNY OVER POLITICAL ASYLUM SEEKERS
The International Criminal Police Commission, with 190 member countries worldwide, is active in the areas of drug smuggling, terrorism, human trafficking, cyber crimes, corruption, crimes against children and arms smuggling. But the Turkish state has always wanted to use this organization founded to fight international crime against opposition members and political asylum seekers in Europe.
Political refugees who apply for asylum in European countries and are granted refugee status can arbitrarily remain in custody for months on Turkey's demand in the countries they visit. It is assumed that there have been over 20 cases of this in the last 10 years.
Political asylum seekers living in exile having their freedom restricted despite their new passports and residency rights, and being victimized by the Interpol hasn't been a priority concern for Germany or most other European countries until recently.
Spain and other countries like Poland, Bulgaria, Romania, Moldovia, Austria and Croatia have victimized political figures with a red notice issued by Turkey against them many times in the past.
The largest number of political asylum seekers caught in the vice of Interpol in European countries are Kurdish politicians. BDP European Representative Eyyüp Doru, whose asylum request had been approved by France, was arrested in Munich on December 15, 2011 on an Interpol arrest warrant issued by Turkey.
Another Kurdish politician Mecit Gümüş, who lost his life last year, had been extradited from Russia to Turkey due to an Interpol arrest warrant in 2011. In 2009, KONGRA-GEL Co-chair Remzi Kartal was detained in Madrid where he visited for Newroz celebrations by Interpol's demand.