US Congressmen demand suspension of drone technology exports to Ankara
US Congressmen are calling on the US State Department to suspend export licenses for drone technology to Ankara. Whether in Kurdistan, Nagorno Karabakh or Libya, Turkish drone activities are a major contributor to the instability of the Middle East.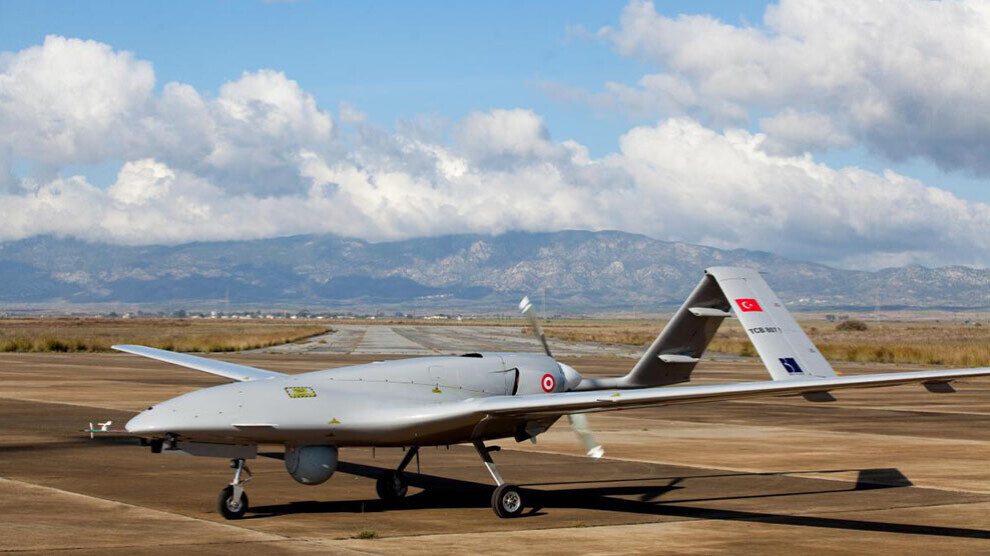 In a bipartisan appeal to the United States Department of State, US Congressmen are calling to suspend export licenses to Turkey for war technology. The Ankara drone program would destabilize several regions of the world and threaten the interests of the US and its allies, according to the letter written by David Cicilline (Dem) and Gus Bilirakis (Rep). Foreign Minister Antony Blinken is being asked to reveal information about the effects of the proliferation, use and sale of Turkish drones and whether Turkey is using US technology in the development of its killing machines. All export licenses for weapons and military goods should be checked to see whether they are compatible with the code of conduct for such exports and with the NATO statutes.
"We are writing to you to express our concern about the Turkish armed unmanned aerial vehicle (UAV) program, which is destabilizing several regions of the world and threatening the interests of the US, its allies and partners," Cicilline and Bilirakis wrote to Antony Blinken. "Last year, Turkish drones were used by Azerbaijan against Armenian civilians in Nagorno Karabakh, in Syria against Kurdish forces cooperating with the US in the war against ISIS, and in the Libyan civil war. Turkey has concluded agreements for the sale of drones to Poland and Pakistan and is discussing the joint production of armed drones and anti-drone systems with Russia and Pakistan. Turkey has also announced its intention to set up a permanent drone base in occupied Cyprus, where drones will be deployed from ships for amphibious attacks."
The potential of these drones to further destabilize the trouble spots in the Caucasus, South Asia, the Eastern Mediterranean, the Middle East and North Africa is too great to ignore, the congressmen emphasized in their appeal. They also quoted retired Lieutenant General Mike Nagata as saying that Turkish drones are "part of a much bigger challenge" in future relations between Turkey and the United States and NATO.
The letter added: "We also wish to note that battlefield evidence from Artsakh confirms that Turkey's Bayraktar drones contain parts and technology from American firms and U.S.-based affiliates of foreign firms. We request a briefing from the Department of State that details potential ramifications of Turkish drone proliferation, employment, and sales; whether or not Turkey is developing UAV's with materials or technologies that would be in violation of currently imposed sanctions; and whether Turkey's actions constitute yet another violation of NATO rules and bylaws. We further urge an immediate suspension of any export permits for U.S. drone technology to Turkey pending a State Department review."