University students tell government to solve accommodation problems
University students continue to expose their accommodation problems in the parks and gardens of various cities. They called out to the government: "If you can't find a solution, get off those seats."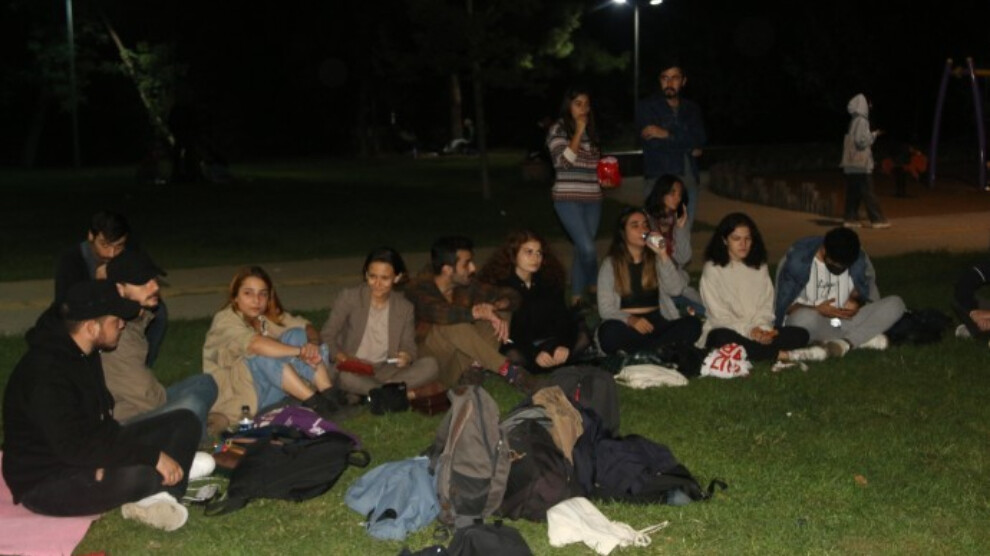 Protests by university students against the increase in house rents and exorbitant dormitory prices in many cities, especially in Istanbul, Ankara and Kocaeli, continue. Organized around the slogan "We cannot shelter", students have been sleeping in the parks and squares to draw attention to their problems. The students emphasized that they are determined to continue their protests until their problems are resolved, despite the heavy police presence and intervention.
Sıla Öztürk, one of the students up for vigil in Kadıköy, said that all students face the problem of accommodation and many were left on the streets because of the increase in rent prices and the insufficient capacity dormitories, Öztürk told Mezopotamy Agency that the authorities did not take a step to solve the problem and turned a deaf ear to their voices and in fact tried to the movement criminalized from the moment they raised their voices.
The young student said that they will sleep in the parks until their problems are resolved. "We know that we have no choice but to count on each other and get stronger. As our meetings in the parks grow, we can come to a conclusion. It is one of the urgent needs of today's students to come together with their common problems."
Another student, Özlem Özdemir, who continued her protest in Maçka Park in Şişli, said that the capacity of the dormitories was not enough for the students. Özdemir added: "Our friends from different provinces will stay on the street as long as it is necessary. A solution must be found. We must all raise our voices for the government to solve the problem. If they can't come up with a solution, they have to get off those seats."