Turkish state sends 50 mercenaries to Azerbaijan
ANHA published 41 names of the 50 mercenaries sent by the Turkish state to Azerbaijan.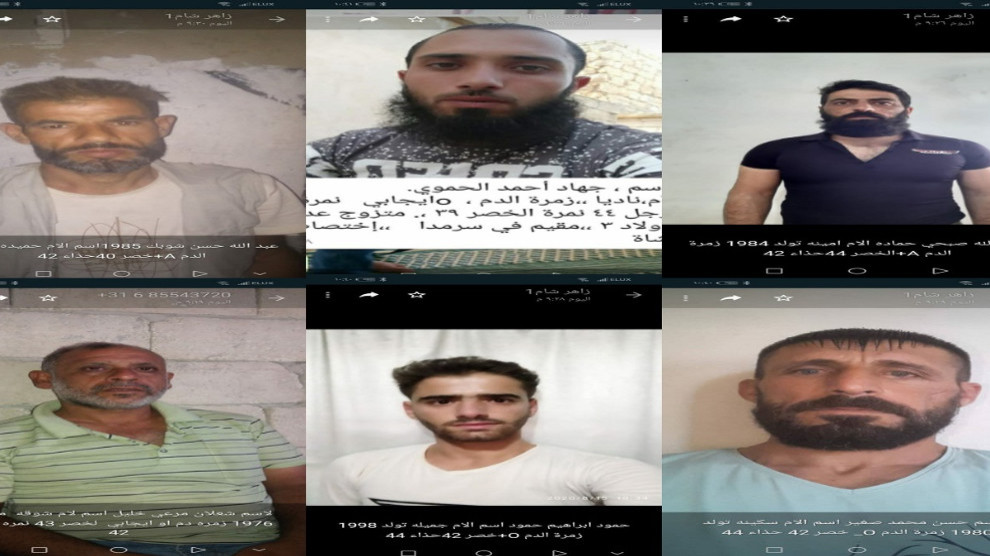 ISIS, Al-Qaeda and other mercenary groups, used by the Turkish state first against the Kurds, and responsible of serious war crimes and crimes against humanity, were sent to Libya and then to Azerbaijan.
The Turkish state took action against the Armenians after the recent clashes between Armenia and Azerbaijan on the border.
According to AHNA, local sources in Afrin, said that 50 members of the Sultan Murat mercenary group were sent to Azerbaijan on Tuesday, September 22 in the morning.
The names of the mercenaries learned so far (41 out of 50) are as follows: Şeilan Meri Halil (1976), Abdullah Suphi (1984), Muhammed Abdulrahman Kabi (1983), Mustafa Halit El Dik (1999), Faysal Muhammed Ahmet (İdlib-1988), Halit Vahit El Cuma (1997), Hasan Muhammed Sehir (1980), Yezin Velid Osman (1997), Ali Muhammed Devalibi (1998), Mustafa Muhammed El Kedur (1999), Ahmet Şiheda Şiredi (1988), Muhammed Handur (1998), Hüseyin Abdulhalit (1998), Muhammed İbrahim Cuma (1994), Halit Velif Rahmun (1992), Samir Abdülaziz Şobek (1994), Izo Mahmut Yusuf (1998), Yamin Velit Abidin (1996), Necim Nemir Halil (1980), Adil Abdulrehman (1994), Abdullah Zehredîn Ecini (1994), Abdülleziz Muhammed Kabi (1980), Ahmet Abdulnasir Mahir (1999), Ali Abdulhalit Hesun (1997), Ahmet Faysal İbrahim (1999), Muhammed Ahmet Bezmani (1992), Abdullah Hasan Şobek (1985), Halit Mustafa Abras (1984), Ahmet İmad Bezara (1997), Hasan Kamil El Ekdi (1998), Abdullah Abdülleziz Şobek (1997), İzzettin Hıdır Şakir (1977),Hemud İbrahim (1998), Abdullatif Abdulkadir (1994), Ubeyda Abdurehman Nasir (1999), Nadir Musa Faris (1988), İbrahim Mustafa Hemada (1998), Berekat Muhammed Muhsin (1998), Basil Ömer Mustafa (1997), Yusuf İbrahim Cemal (1991), Cihat Ahmet Hemevi and Miseb Hasan El Hasan (1992).
The same sources state that the Turkish state is preparing to send new mercenaries. In particular, 150 people who took part in the occupying military police organization established by the Ankara regime are preparing to be sent to Azerbaijan.
The Turkish state sent at least 275 mercenaries to Azerbaijan in August.