Turkish military operation causes fire in Ömeryan-Nusaybin
The invading Turkish army launched an operation in three villages in Ömeryan, Nusaybin in the province of Mardin this morning. A fire broke out as the result of the operation but soldiers prevented it from being extinguished.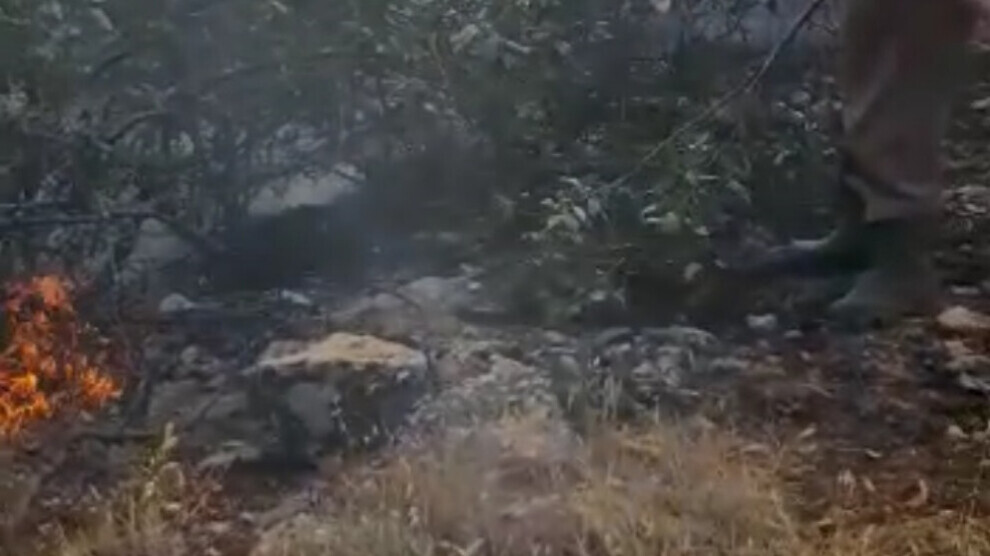 After the curfew was declared because of the beginning of a military operation in 3 villages and a hamlet in Ömeryan, in Nusaybin, province of Mardin, helicopters were sent into the area.
After the bombardment by the helicopters, a forest fire started with the dry grass burning. The fire is still raging in the oak and rural areas at the borders of the villages of Doğanlı (Talatê), Çalıköy (Çalê) and Yavruköy (Kuriksitîlîle).
The military operation continues while the fire keeps raging and soldiers prevent the extinguishing of the fire.
It was reported that the teams of the Forestry Operations Directorate, which arrived in the region to try and extinguish the fire, were prevented on the grounds of "security".
Despite attempts to prevent them, however, the villagers in Çalıköy continue to try and extinguish the fire.