Turkish forces in Morek: We're just following orders, don't shoot
Turkish soldiers surrounded by the Syrian army in the Turkish observation point in Morek contacted the Syrian army and said they are just following orders, requesting no attack against them.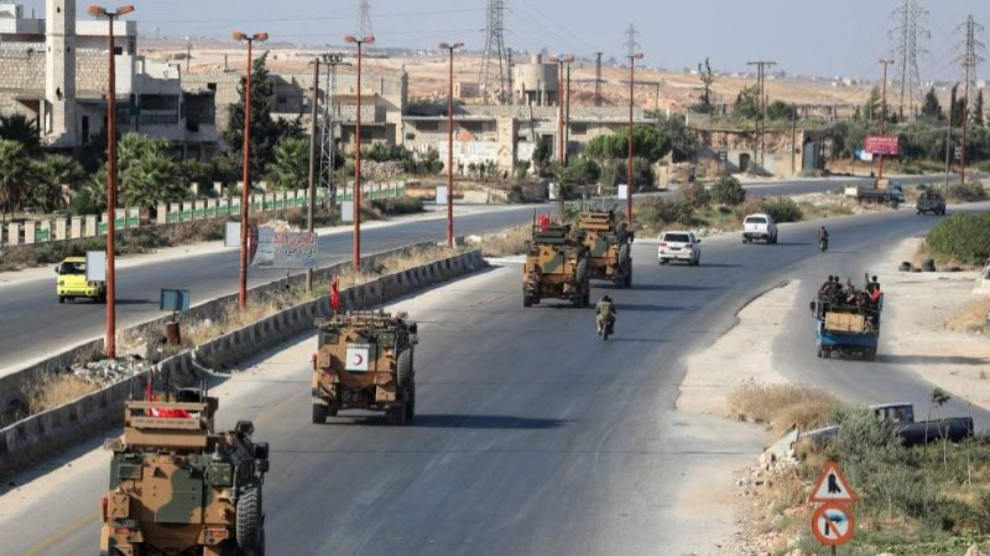 With the Syrian regime taking over Khan Sheikhoun, Turkish soldiers were left surrounded at the Turkish observation point no.9 in Morek. The soldiers contacted the Syrian army and said they are just following orders, requesting the Syrian army to not attack them.
Turkish state's Idlib officer 6th Mechanized Infantry Brigade and Joint Special Task Force Command Major General Ahmet Ercan Corbaci and his aide Brigadier General Ertugrul Saglam's resignations were also allegedly connected to this matter.
"DON'T SHOOT, WE ARE WAITING FOR ORDERS TO WITHDRAW"
Sources in Idlib report that after the Syrian army surrounded the observation point, the Turkish soldiers therein connected the Syrian army directly instead of through Russia's Khmeimim base like before.
The Turkish soldiers said they were in the region due to the Sochi deal, and are waiting for orders to withdraw. They requested that the Syrian army not attack them.
RESIGNATIONS
When one of the three military convoys sent by the Turkish army to the region before the Syrian army took over Khan Sheikhoun were hit and stopped by Russian and regime jets, TAF officer for Idlib Ahmet Ercan Corbaci was preparing for a withdrawal, which was not received well by the government.
Corbaci had ordered to move the observation point to the His town to the south of Maaret Numan district, but the order was contested by Defense Minister Hulusi Akar and the government, which led to Corbaci's resignation, reports say.
Meanwhile, to avoid any clashes between Turkish soldiers surrounded in Morek and the Syrian army, Russian military police have been stationed around the observation point base.
ERDOGAN TO MEET WITH PUTIN
Turkish President Tayyip Erdogan had requested an appointment from Russian President Vladimir Putin after the recent developments. Putin and Erdogan are to meet tomorrow in Moscow, to discuss Idlib.
Erdogan will reportedly offer to open the M5 and M4 highways under supervision of the TAF, which he had promised Putin in the Sochi Accord but failed to deliver.
Statements by the Kremlin before the meeting said Putin understands Erdogan's concerns for Idlib but he himself is "concerned due to increased attacks by militants".
Russian Foreign Minister Sergei Lavrov said the Syrian army hasn't violated any agreement made with Turkey.
Lavrov said: "I would like to remind everyone that Russia's President Vladimir Putin has stated repeatedly that there are no violations."