Turkish banker found guilty in plot to evade Iran sanctions
Turkish senior banker Hakan Atilla has been convicted of taking part in a billion-dollar scheme to evade American sanctions against Iran.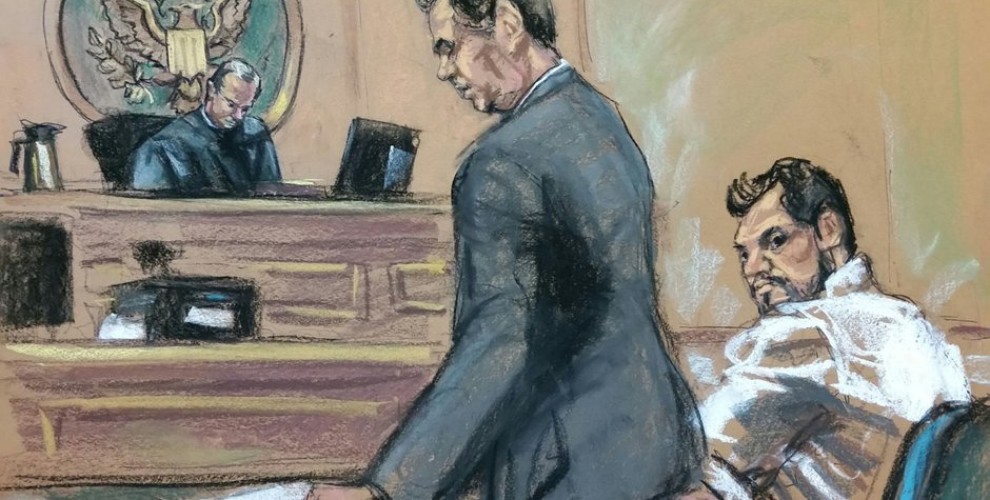 New York South District Jury has found Turkish banker Mehmet Hakan Atilla from Turkish State bank Halkbank guilty on 5 of 6 criminal counts.
Atilla, the deputy general manager for international banking at Halkbank, was the only defendant to be tried. A co-defendant, Reza Zarrab pleaded guilty shortly before the trial began and became the star prosecution witness. The seven other defendants are still at large.
Atilla was described by prosecutors as a "fixer" who helped Iran circumvent the sanctions and gain access to billions of dollars of restricted petrodollar funds that were being held at the bank.
Atilla has been found guilty of;
- Fraud of US banks
- Conspiracy to bank fraud
- Conspiracy to defraud US Government
- Conspiracy to evade Iran sanctions
- Conspiracy to money laundering.
Statement of acting U.S. Attorney Joon H. Kim on the conviction of Hakan Atilla said the following;
"Today, after a full, fair, and open trial, a unanimous jury convicted Hakan Atilla, a senior banker at Halk Bank. Along with the prior guilty plea of Reza Zarrab, two men at the heart of this massive and brazen scheme that blew a billion-dollar hole in the Iran sanctions regime now stand convicted of serious federal crimes. Foreign banks and bankers have a choice: You can choose willfully to help Iran and other sanctioned nations evade U.S. law, or you can choose to be part of the international banking community transacting in U.S. dollars. But you can't do both. If you lie repeatedly to U.S. Treasury officials and fabricate documents – all as part of a secret scheme to smuggle billions of dollars in Iranian oil money past the U.S. sanctions net- as Atilla did, then you should be prepared for the consequences. The consequence of Atilla's choice is now a felony conviction in an American court of law."