Turkey's use of chemical weapons exposed in Switzerland
In Switzerland, Kurdish activists visited political parties, civil society organizations and the media and informed them about the Turkish state's use of chemical weapons in Kurdistan.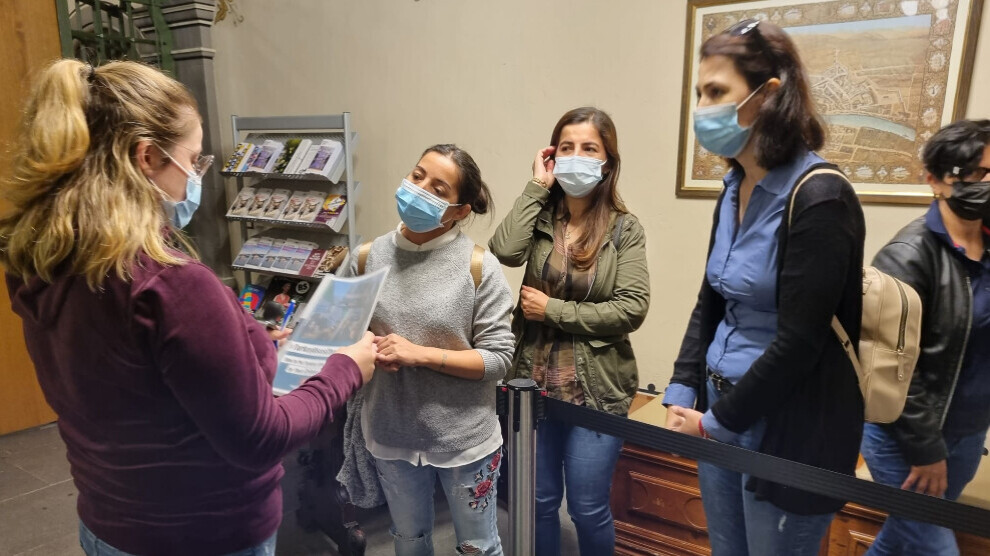 In Solothurn, Zurich, Basel and Bellinzona, delegations of activists visited media, political parties and civil society organizations to inform them about the Turkish state'S use of chemical weapons against guerrillas in the Medya Defense Zones in South Kurdistan (North Iraq). Dossiers were handed over to institutions and individuals, many of whom promised to put the issue on the agenda.
Solothurn
In the Swiss city of Solothurn, members of the Pınar Women's Commune and the Kurdish Community Center visited the "Radio 32" radio station, the Solothurn newspaper, the Green Party and the Unia trade union on Thursday. The talks took place in an interested atmosphere and information dossiers were handed over to the leaders of the institutions. The visits are to be continued on Friday.
Zurich
In Zurich, members of the Berîtan Women's Council and the Democratic Kurdish Community Center visited the Socialist Party (PS/SP) and met with General Secretary Andrea Sprecher and Deputy General Secretary Lara Can. Sprecher and Can vowed to bring the poison gas attacks of the Turkish army to the agenda. The delegation also visited the "Linke Zeitung" and the "Grüne Blatt" in Zurich. Journalists there interviewed the members of the delegation.
Basel
Meetings were held in Basel between members of the Ronahî Women's Council and, among others, the Basel City Council, the Tele Basel television station, the Basislinke radio station, the BastA party, the SP and the Vpod trade union.
Bellinzona
In Bellinzona, located in the Italian-speaking part of Switzerland, delegations also visited press facilities and representatives of political parties. The delegations will continue their talks with Swiss institutions on Friday.