Turkey's attacks on Ain Issa continue to increase
In the city of Ayn Isa, Kurdish and Arab fighters are resolutely resisting the Turkish invasion troops. In the last few days in particular, attacks have increased.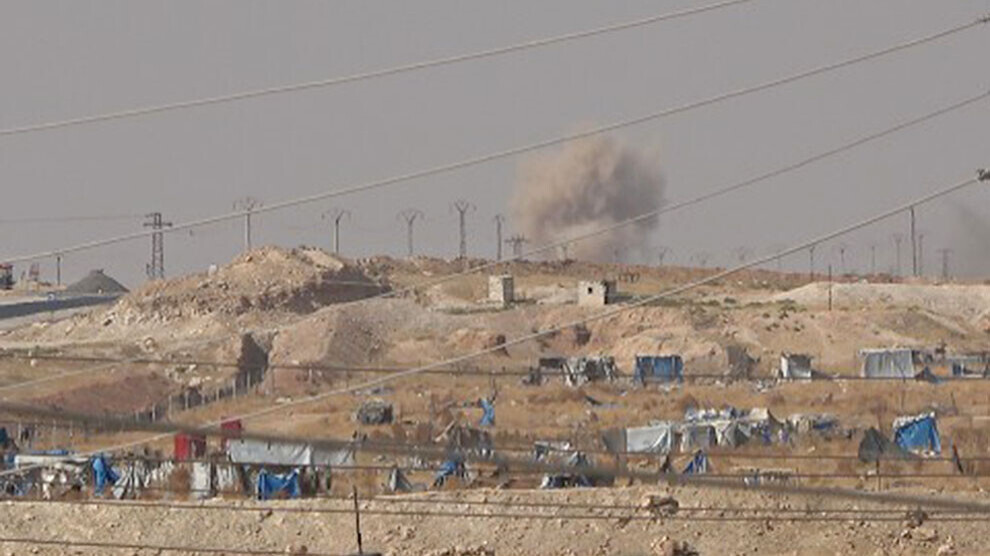 The self-governed district of Ain Issa borders the Turkish-occupied territories in northeast Syria. For about a year now, the people there have lived under attacks by the Turkish air force and heavy artillery.
Many people, including women and children, have been killed, injured and displaced. Against the background of the increasing attacks, ANHA news agency visited the positions of the Kurdish and Arab defenders of the city and spoke to them.
"The Turkish troops kill civilians"
Fighter from the Syrian Democratic Forces (QSD) Kehreman Kobanî describes the unscrupulousness with which the Turkish invasion troops proceed: "The Turkish state shoots at the villages of Xoşan, Xalidiyê and Sidê day in and day out. Civilians live there. They kill civilians, including children. People are forced to flee.
They are committing war crimes with these ruthless attacks. They drop bombs at random without paying attention to the civilian population. Not only do civilians die, any life is destroyed. The animals are killed, the trees burned down and the houses of the population destroyed. The Turkish militias are carrying out attacks on civilian vehicles on the M4."
"Our life is at risk, but we will not give up our duty"
Arab fighter Mehmed Salih Ali underlines how Arab and Kurdish fighters stand together on the Ain Issa front: "The Turkish militias are murdering the civilian population and violating international conventions.
Every day the attacks increase and there are repeated shelling with mortar shells and other heavy weapons. It is our duty to protect the civilian population from attacks by these militias and to oppose them. Even if it costs our lives, we will not give up our duty."