"Time for Freedom" demo in Brussels
Dozens of people joined a demonstration organised by PJAK in Brussels, Belgium.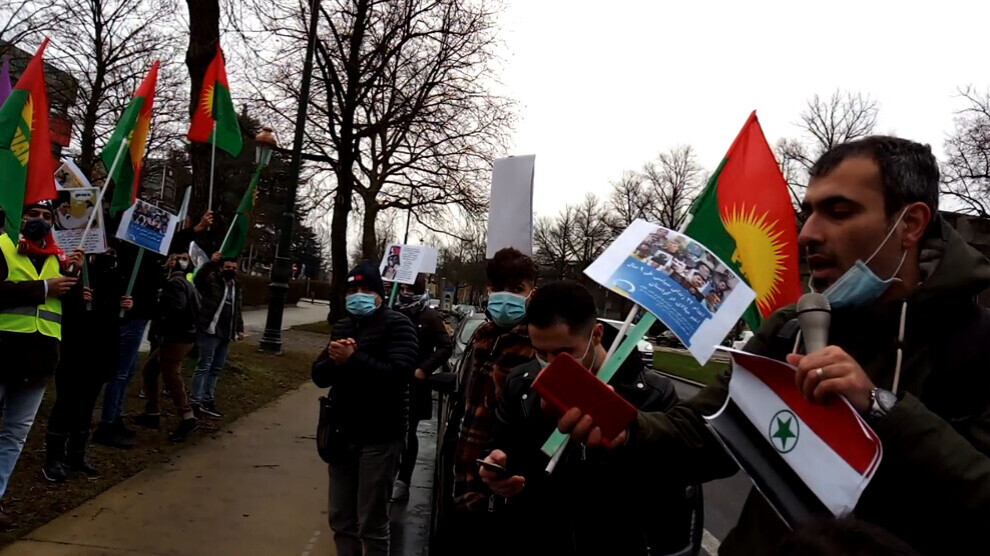 PJAK organised a demonstration in front of the Iranian Consulate in Belgium's capital Brussels on Wednesday as part of the "The time is ripe, freedom now" campaign.
Demonstrators also called upon the Iranian regime to stop killing kolbars, arresting students, executing prisoners and pursuing the Kurdish denial policy.