Three released in Germany's "TKP/ML" trial
The three activists accused of being members of TKP/ML have been released in Munich.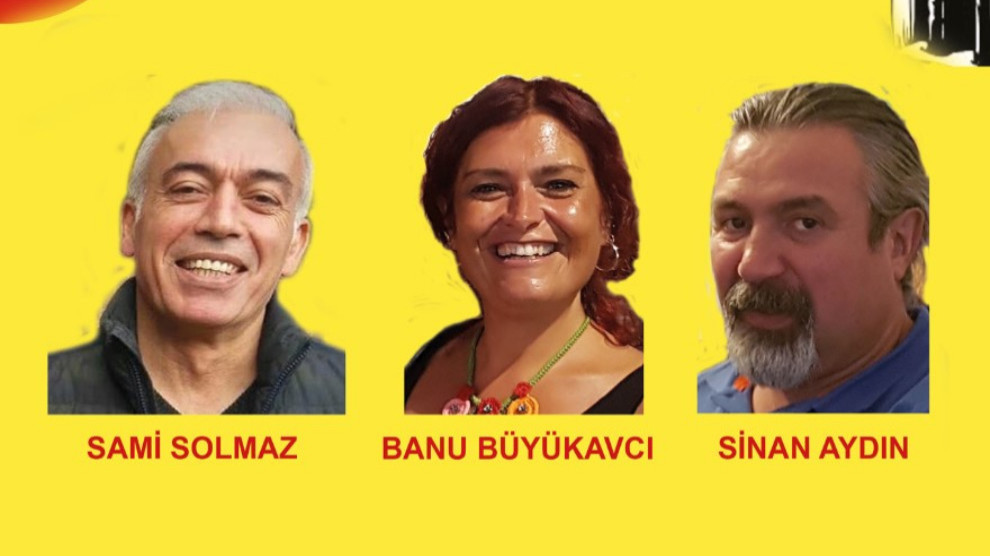 The trial against 10 members and executives of Turkish Workers Confederation (ATIK) accused of being members and executives of the Communist organisation TKP/ML has been going on since June 2016 at Munich State Supreme Court.
Last June at the hearing of what has been the most crowded political trial in Germany in recent years, Dr. Banu Büyükavcı, Sinan Aydın and Sami Solmaz were arrested.
The court decided to release the three after finding unjustified the reasoning of the prosecutor who had said they had gone on holiday out of Germany without getting permission from the court.
All three activists have been released pending trial. In addition, the spokesperson of the Supreme Court of Munich declared that the trial of what the German press has dubbed as the "Munich Communists Case' will continue till April 2020.
Germany, France, Switzerland, detained some ten people as a result of an operation coordinated with Greek police on 15 April 2015. The Turkish activists and politicians have been accused of being members of an illegal organisation. 
Case investigation and information from Turkey
Some of the defendants have undergone severe torture in Turkey and came to Germany as political refugees where they had been granted political asylum. 
It was learned during the trial that in fact the German federal prosecutor's office had been sent information from Turkey. 
In 2006, the federal prosecutor's office in Germany and across Europe had opened an investigation about "TKP / ML activities" and asked support from Turkey in 2008.
The case, which has been ongoing since June 2016, has so far witnessed more than 200 hearings.
Activists had been held in prisons for more than three years. Eight of the 10 activists have been released on condition that they attend the hearings periodically, while Deniz Pektaş and Müslüm Elma are still in prison.