Three people lynched by racists in Aydin province
A large group of racist people blocked roads in Aydin's Efeler district and attempted to lynch three people in a car on the pretext of wildfires.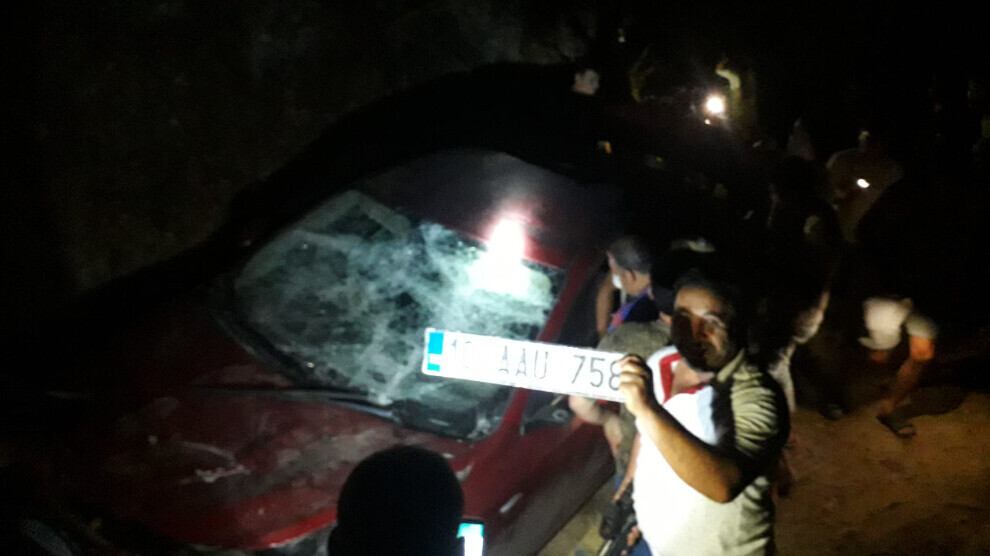 In a footage circulated through social media, a racist group is seen to attack a car in the Umurlu EmirDoğan neighbourhood in the district of Efeler, in the western Aydın province of Turkey on August 4.
Arriving at the scene, the gendarmerie (military police) detained three people in the car who were subjected to a lynch.
Footage published by Mezopotamya News Agency (MA) shows more than 100 people shouting that the three people in the car should die.
The footage also shows that the three people who were attacked say "Don't do it", "Keep Calm" as many people in the group are seen to attack the car with sticks and shovels.
The car was heavily damaged, and its plate was removed by the attackers.
No information has been received about the identities and situation of those attacked by the racists.
RELATED NEWS: