Thousands marched for Irish unity
Thousands of people took to the streets of County Donegal and County Tyrone last weekend to demand a united Ireland.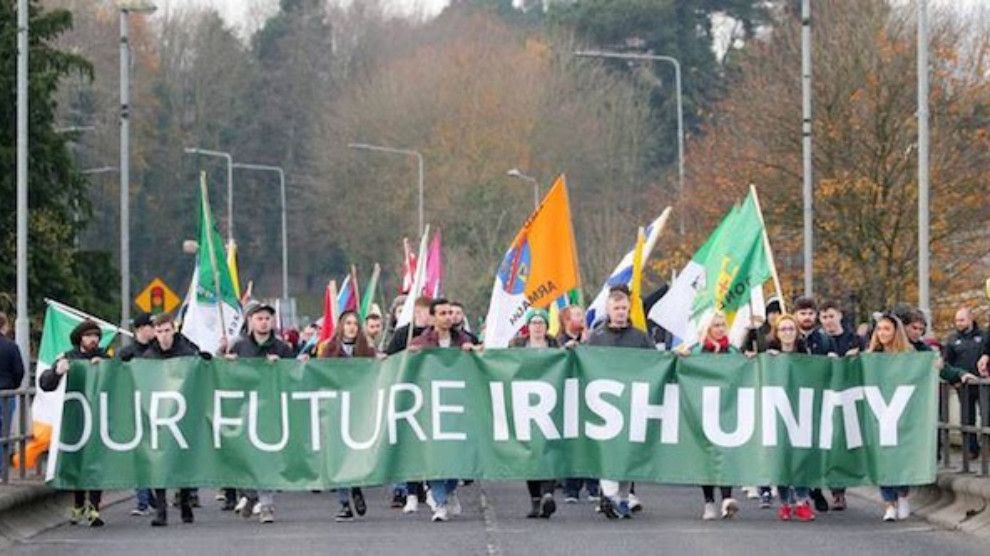 Republicans of all shades - from Sinn Féin to the Irish Republican Socialist Party (IRSP) to members of the 32 County Sovereignty Movement - marched as one from Lifford in Donegal across the border into Strabane, calling for "Irish unity now".
They were welcomed into Strabane town centre in Tyrone by a traditional Irish band. Many of those taking part waved tricolours, the Starry Plough, Basque, Catalonian, Kurdish flags.
Organisers stressed the march was a "non-party, non-political, non-sectarian, peaceful march".
Liam Sweeney, chairman of Strabane Gaelic sports club, addressed those gathered, reiterating he had "absolutely no political affiliation to any political party" but that he wanted to build a new, united Ireland.
"I am a proud Irishman, a proud Gael, proud of where I come from. Our message is a simple one," he said. "If the unity community can come together to co-operate on our common goal, we can successfully tackle any issues we face."
Sweeney added: "Using our collective people power we can build a new, united, Irish republic that cherishes all of its children equally. By connecting people and showing solidarity with each other, we can transform Irish society and end the partition of Ireland. Partition has failed generations of Irish people, wreaking havoc on border communities."
Irish language activist Grian Ní Dhaimhín spoke of a new generation of Irish speakers rising up and fighting for their rights. "The rights that we seek were promised to us via an Irish Language Act in the St Andrews Agreement in 2006 when I was only nine years old," she said.
"But today, nearly 14 years later, neither Stormont or the British Government have delivered those rights. They have continued to maintain the six counties as a cold place for the Irish language."