"The Other Side of the River" wins German Film Prize
The documentary "The Other Side of the River" by director Antonia Kilian about the life of Hala, who leaves Manbij and her ISIS-sympathetic family to go to an Asayîş women's unit, has won the German Film Prize.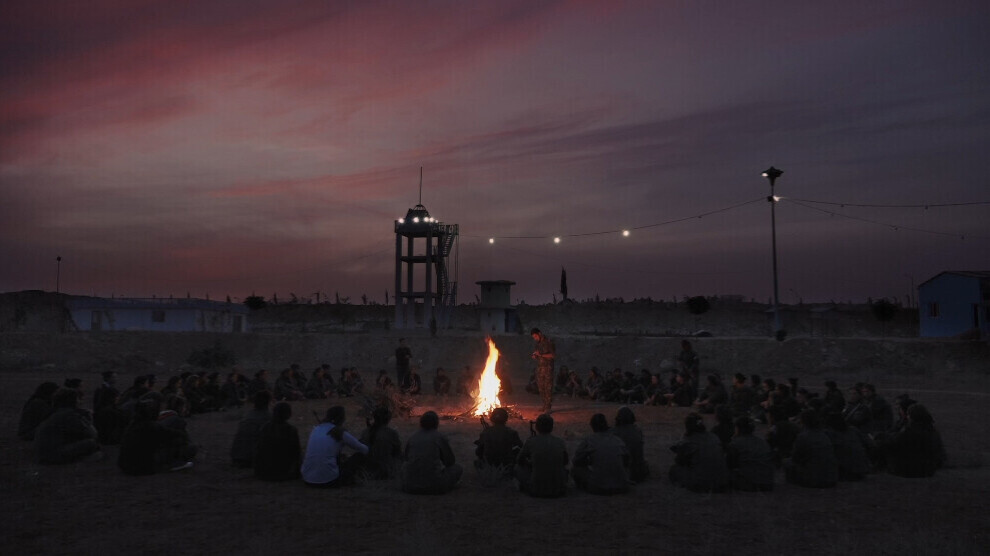 The German Film Prize was awarded for the 72nd time in Berlin last week. It is the most prestigious award and the most valuable cultural award for German cinema. The prize in the Best Documentary category went to director Antonia Kilian for her film "The Other Side of the River".
Produced by Kilian's Kassel-based production company Pink Shadow Films and Hamburg-based Doppelplusultra Film & TV Production, "The Other Side of the River" follows 19-year-old Hala Mustafa from Manbij, who escaped an arranged marriage in 2016 and joined an Asayîş women's units across the Euphrates river. The women's units are not only waging their determined fight against the Islamic State, but also against the patriarchy in general.
Hala also wants to fight. She also wants to return to Manbij to rescue her younger sisters from their tyrannical father. After completing the training, she is actually transferred to her old homeland and Kilian follows her to the war-torn city.
Through the story of the main character, the film not only shows the liberation that women in particular experienced when they defeated Islamofascism, but also the arduous struggle to spread democratic ideals in a society shaped by dictatorship and patriarchy.
"On the Other Side of the River" is thus an impressive snapshot from the time of the revolutionary liberation in Rojava and, in the limited view of an individual fate, condenses the problems, possibilities and hopes associated with it.
"The Other Side of the River" had its premiere in Germany at DOK.fest Munich.
Antonia Kilian
Antonia Kilian (born in 1986 in Kassel) is a director, camerawoman and producer. She studied visual communication, art and media at the Berlin University of the Arts and cinematography at the Film University Babelsberg and the Universidad de las Artes Havana, Cuba.
As Director of Photography, she has worked on numerous feature films and documentaries. With her production company Pink Shadow Films Kassel, she promotes experimental films and documentary short films.
For her directorial debut "The Other Side of the River" she has already received the Hessian Film Prize and the VFF Production Award at the DOK.fest Munich.