The Kurdish community in Italy shows solidarity with former Riace mayor Mimmo Lucano
The Kurdish community in Italy shows solidarity with Mimmo Lucano. The former mayor of Riace has been sentenced to over 13 years in prison for providing abandoned homes to migrants.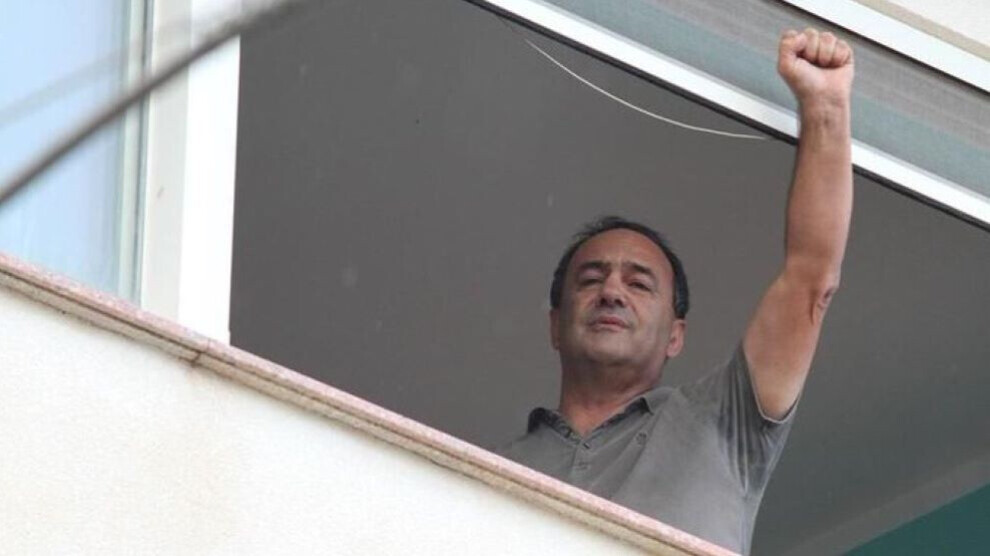 The Kurdish community in Italy expresses its support and solidarity with former mayor of Riace, Mimmo Lucano. The former mayor is a symbol of the culture of welcome, solidarity and social integration, according to a statement published on Saturday by the Kurdish information center. Lucano, winner of the Dresden Peace Prize of 2917, was sentenced on Thursday to a prison term of 13 years and two months for abuse of office, formation of a criminal organization and aiding and abetting illegal immigration as well as for fraud, extortion and forgery of documents. With their verdict, the judges went far beyond the prosecution's request, which had demanded almost eight years in prison.
Lucano was mayor of the small town on the Calabrian south coast from 2004 to 2018 and had provided abandoned houses of emigrated residents to hundreds of migrants in the remote district of Riace Borgo in the hilly hinterland.
The Kurdish Information Center in Italy reports: "Lucano started in 1998 with a group of 200 Kurds who had fled the war carried out by the Turkish state against the Kurdish people and the harsh repression of the Ankara regime and had landed on the Italian coast. He opened the abandoned houses in the city of Riace and took in Kurdish refugees who had been denied the most basic rights and freedoms in order to restore their human dignity while at the same time initiating the rebirth of an area marked by poverty.
He has always been close to the Kurdish people and has never hesitated to stand up against the authoritarian regime of Turkey and for the freedom of our people, as was the case recently with the attack on the model of democratic confederalism in Rojava. We express our solidarity with Mimmo and we are sure that his case will be resolved positively and the value of his project of integration and solidarity between peoples will be recognized."
Lucano and his defense team spoke of an "unheard incident" after the verdict was announced and said that they would appeal. Lucano's legal representatives had argued that the former mayor was "ontologically incapable" of enriching himself at the expense of others.