The evil triangle against the Kurds
While KDP asserts to be an ally of Turkey, the foreign ministers of Turkey, Iran and Iraq held a meeting in the United States and issued a joint declaration against the Southern Kurdistan independence referendum scheduled for September 25.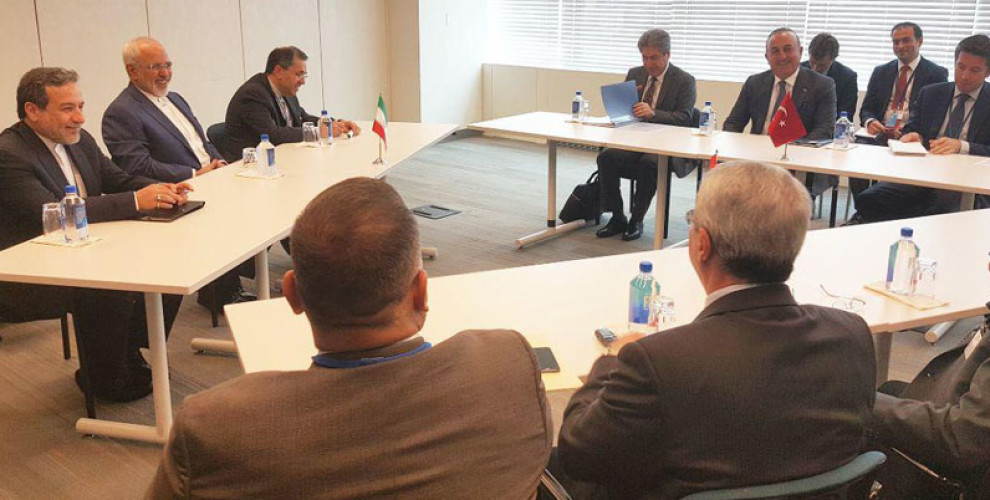 The foreign ministers of Turkey, Iran and Iraq met in New York to discuss the Southern Kurdistan independence referendum scheduled for September 25.
Turkey's Foreign Minister Mevlut Çavuşoğlu, Iran's Foreign Minister Mohammad Javad Zarif and Iraq's foreign minister Ibrahim Al-Jaafari issued a joint declaration regarding the referendum after the trilateral meeting.
According to the statement by the Foreign Ministry of Iran, the joint declaration stated that "the referendum will not be for the benefit of the Kurdish people and the Kurdistan Regional Government" and urged Southern Kurdistan Regional Government to give up the referendum decision.
The declaration threatened that "the referendum in Northern Iraq goes against Iraq's constitution and will ignite fresh conflicts hard to control in the region".
The declaration remarked that Turkey, Iraq and Iran will take common measures against the referendum as the foreign ministers of the three countries clearly voiced their objection against the referendum, and decided to warn the Regional Government to avoid the vote.
"WE DON'T WANT ANY DISCREPANCIES BETWEEN US AND TURKEY"
In the meantime, KDP officials and KDP media continues to avoid speaking against Turkey and the AKP government.
Answering the questions of reporters in Hewlêr, Southern Kurdistan's Prime Minister Nechirvan Barzani said: "Our message to Turkey is this: We never want our relations with Turkey to deteriorate. On the contrary, we even desire to strengthen our mutual relations."
IF THERE IS A GUARANTEE...
Barzani also mentioned the bargain on the referendum, saying: "If there is a strong guarantee, we are not going to reject that. We will definitely contemplate it."
On the other hand, the Turkish army continues the "military exercises" they started near the Khabur border crossing on September 18 in order to threaten a probable referendum.