Tahir Elçi Foundation founded in Sur
The Tahir Elçi Foundation founded in Sur to honour the murdered president of the Bar Association.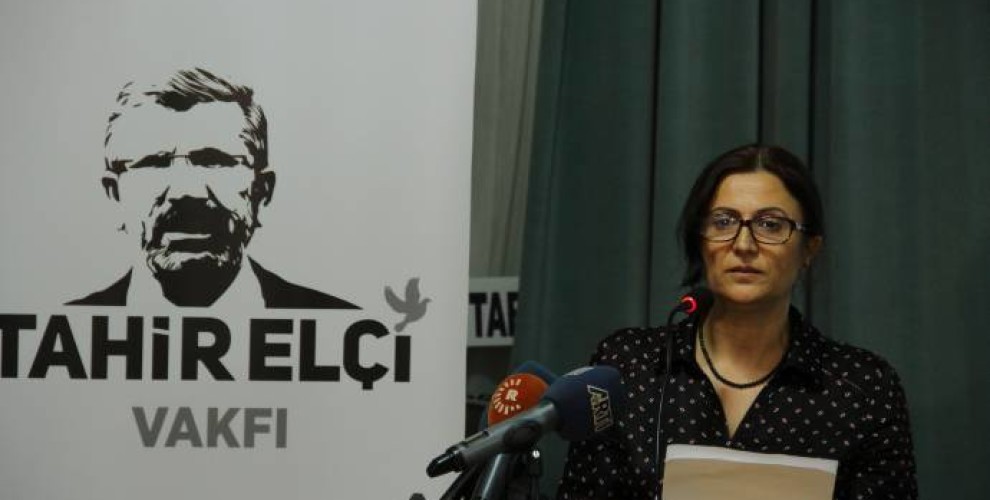 Former Amed Bar Association President Tahir Elçi was murdered in Sur in 2015, killed by bullets fired by someone still without name. 
Elçi was speaking of peace at the Four Legged Minaret in the sieged borough of Sur in Amed. 
The opening ceremony of the Foundation was attended by a large number of lawyers and families of those who died in the Roboski Massacre, as well as Elçi's wife, Türkan Elçi.
The reception was followed by a video about Tahir Elçi's legal struggle. Turkan Elçi, who came up to the podium after the video explained the purpose of the foundation.
Founder and Foundation chair, Türkan Elçi said: "We have witnessed so many violations of rights that we are unable to name in the last few years. The destruction of the city and the deaths. We witnessed a pain that we will carry with us until we die during those grave events. Despite everything, despite all the pain we tried to keep our heart beating with courage. We have made it our goal to establish a family foundation so that the pain in us can turn into a practice that unites all segments of the society, rather than turning into hatred."
Türkan Elçi said that the family foundation that she had established with her daughter needed brave people of conscience in order to be able to help the society and to strengthen the struggles.
"We have made ours the stance of Tahir by the Kurdish people. Only an independent attitude where truth is defended is essential for us. It is our only goal to make the world a place of unity, law, morality, justice, virtue, courtesy, and to strengthen the culture of tolerance by reaching out to people from all sectors and creating a world of conscience and justice."