Syrian warplane downed, pilot taken captive by rebels near Idlib
A warplane of the Syrian regime was downed in the northwest of the country and the pilot was taken captive by mercenary groups.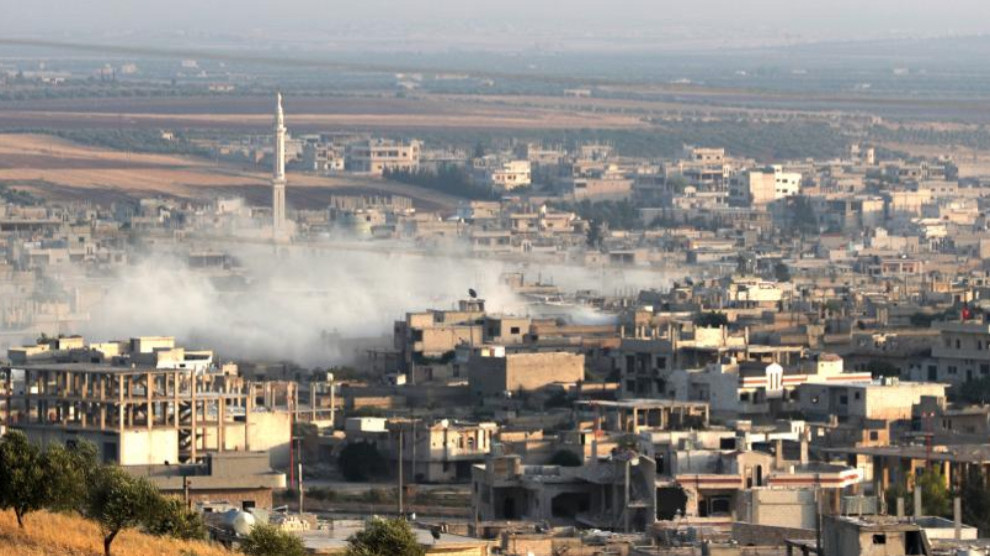 The Syrian Observatory for Human Rights reported that a SU warplane affiliated to the Syrian regime was downed in the southern countryside of Idlib, near the town of Khan Sheikhoun after being targeted by the factions in the area.
AFP quoted SOHR as saying that the pilot of the Russian-made Sukhoi warplane had been captured and was being held by the jihadist group Hayat Tahrir al-Sham (HTS), the dominant faction in Idlib Province.
HTS said the plane was shot down over al-Tamanaa, just to the east of Khan Sheikhoun. It confirmed that it was holding the pilot but gave no further information.
The incident is the first of its kind since the Syrian regime and its ally Russia launched an operation in Idlib region in late April. The operation focuses on areas where mercenary groups are present in Idlib, Aleppo, Hama and Latakia regions.
According to SOHR, around 820 civilians have been killed by the bombardments carried out since April. The Syrian regime, however, denies the accusations. According to the United Nations, as many as 400 thousand people have been displaced from the region.
Russian-backed government forces have made advances in the region during recent days. The Syrian forces have approached 4 km to Khan Sheikhoun town from the west, taking control over five villages.