Switzerland and Germany commemorate Martyrs of Great Resistance
Memorials were held in Switzerland and Germany for the martyrs of Amed prison great resistance of 1982.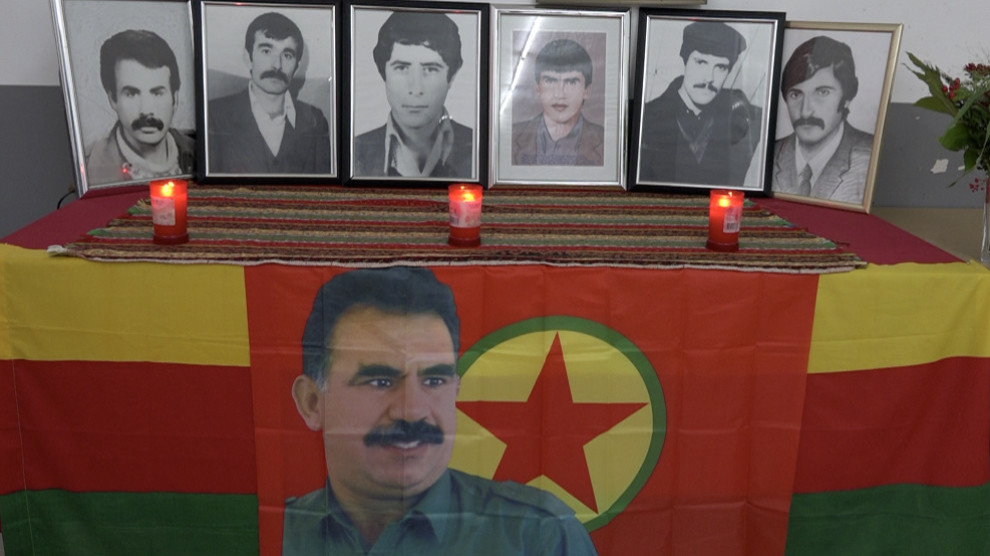 The martyrs of Amed prison great resistance who went on hunger strike on 14 July 1992 were commemorated in Switzerland and Germany.
ZURICH
The memorial in Zurich was held at the CDK office. The commemoration started with a minute silence in memory of the martyrs of the death fast and followed with a speech by the representative of KCDK-E.
The speech paid tribute to "Mazlum Doğan and Kemal Pir, the leading figures of the resistance of the peoples in Diyarbakır (Amed) 38 years ago."
BERN
In the commemoration held in the city of Bern, the cultural commission organised an exhibition which included the painting and stone painting art works of artistsTuncay Akbaba, Nurettin Anyık and Miro Alan.
The exhibition at Fischermattelistr. 6 Bern, will remain open till Sunday.
BIEL
A memorial for the martyrs of 14 July resistance and martyr Ali Temel was organised in Biel.
Relatives of Ali Temel and one of the witnesses of the period, İrfan Babağolu, attended the commemoration.
ESSEN
The martyrs of 14 July great resistance were also commemorated in Essen, Germany.
Ape Cemil said on behalf of KOMAW: "12 September 1980 fascist coup carried out all kinds of brutality against Kurds. The massacre still continues today."