Support for Rojava in Pristina
Activists held demonstration in solidarity with Rojava in Kosovo.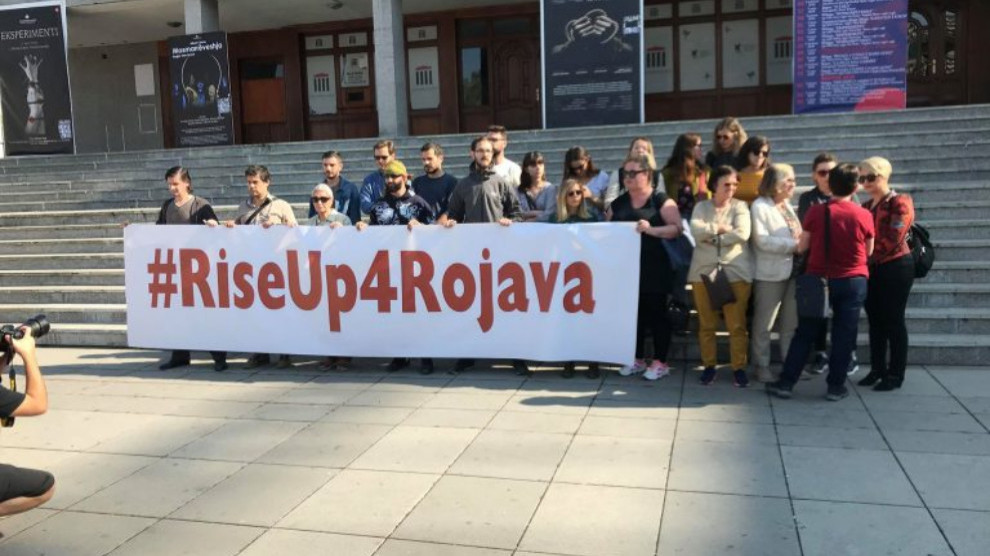 Activists from #RiseUp4Rojava held a protest in Skanderbeg Square in Kosovo's capital, Pristina.
The demonstration organized by the Kosovo Women's Network (Rrjeti i Grave të Kosovës) protested the Turkish state's invasion of North-East Syria.
Speaking at the demo activists drew attention to the genocide attacks carried out by Turkey in the region. "We want to express our solidarity with the Kurdish people", said activists. 
There were some tension as some fascists tried to provoke activists: AKP and Erdogan supporters of Turkish Democratic Party of Kosovo (KTDP) announced that it will hold a meeting to support Turkey.
Mahir Yağcılar, leader of KDTP and Minister of Public Administration of Kosovo, wanted to prevent an activity aimed at solidarity with Kurdish people last year.