Students of Boğaziçi University: Our struggle continues
After Turkey's Interior Minister once again threatened students protesting against the appointment of Erdoğan favorite Melih Bulu as rector of Boğaziçi University, the university's students stress that the struggle continues.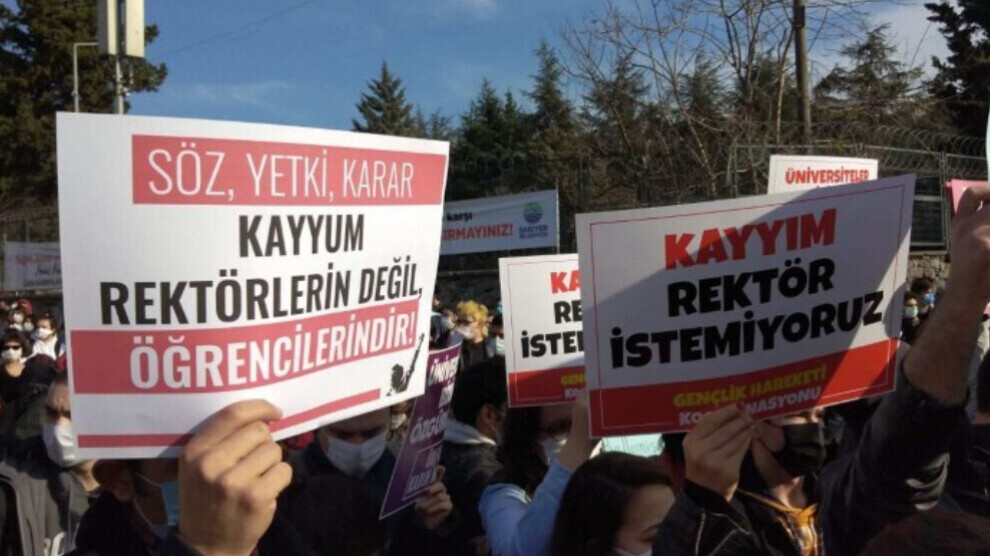 Turkish Interior Minister Süleyman Soylu again targeted the students of Boğaziçi University, and this time their families, in his speech on a TV show. The university's students and teaching staff have been protesting for weeks against the appointment of AKP politician Melih Bulu as the university's rector as an attack by the regime on university autonomy. Soylu called the actions for Melih Bulu's resignation "Boğaziçi provocation" and referred to the students' families as "ideological families." The students responded on Sunday with a protest letter.
"No compromises"
The letter stated that Soylu's threats were now not only directed against the activists themselves, but also affected the families. It said: "Soylu threatens our families who support us in our struggle for our legitimate demands and labels them as 'ideological families'. But your threats and your arrest of those involved have not intimidated the Boğaziçi resistance. Now, before you try 'warnings' to our families, first see the demands of the Boğaziçi resistance, the workers' resistance, the women protesting under the slogan 'We want to live' and the LGBTI+ people. Your time is running out. You incite hostility, sexism and homophobia and try to label every struggle for rights as 'terrorism'. So you continue your politics of hatred and threats that people are so sick of. You know it, but we want to repeat it again. We have not backed down and we will not be dissuaded from the struggle. We will not bow down. We will continue to fight until our just demands are met. We will not compromise, you will take a step back."
More arrests
Meanwhile, repression against students continues. On Sunday evening, two students were arrested for their participation in the protests at the university following raids. The student collectives protested the repressive measure, stating, "Repression and arrests will not intimidate us."