Strip search and visit ban imposed on detained Boğaziçi students
HDP Deputy Ömer Faruk Gergerlioğlu said that the detained students from Boğaziçi University were strip searched. Human Rights Association (IHD) co-chair Eren Keskin revealed that she was deterred from meeting with the protesting students.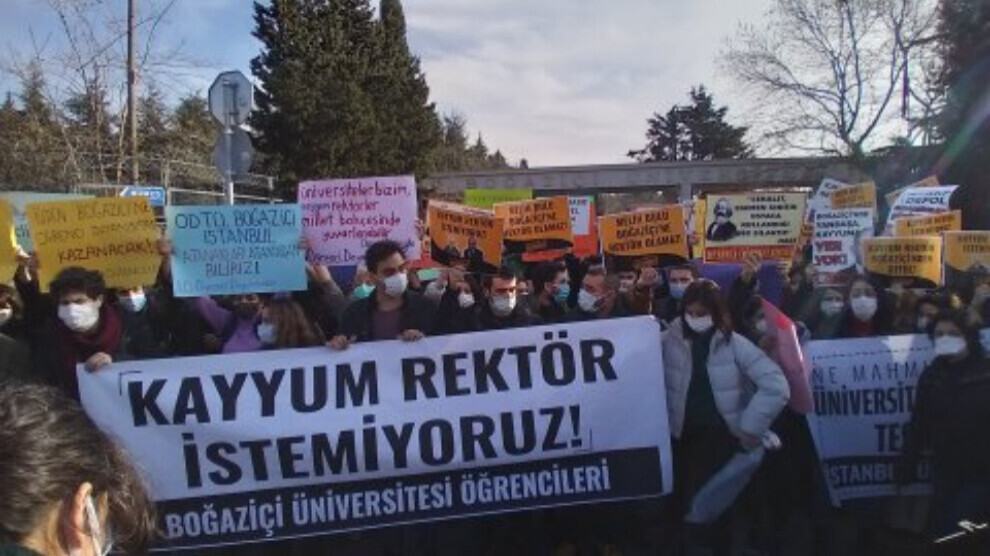 At a press conference in the Parliament, Peoples' Democratic Party (HDP) Kocaeli MP Ömer Faruk Gergerlioğlu voiced objection to the police crackdown on the protest organized by Boğaziçi University students against the appointment of a pro-gov't rector.
Gergerlioğlu said, "Students protested the appointment of a rector. There have been further arrests this morning. These images show that we live in a police state. The real crime is committed by the Governorship of Istanbul, which is trying to foil a constitutional right. Students who were detained yesterday were subjected to strip search. These should not be happening."
IHD co-chair Keskin said that she was not allowed to meet with the students detained in the Istanbul Police Department.
Keskin noted that she was taken to the meeting room reserved for lawyers at the Istanbul Police Department, where she was told she could not meet with the students. The police told her there was a top-level order.
In the meantime, an investigation has been initiated for attaching handcuffs to the entrance of the university during the protest against the appointment of AKP's Melih Bulu as trustee rector to Boğaziçi University. It is reported that the handcuffs were put by a police officer.