SPD calls for the release of HDP politicians
SPD calls for the immediate release of the arrested HDP politicians. Twenty party officials were arrested last Friday in yet another political genocide operation by the Turkish government, and another sixty are wanted.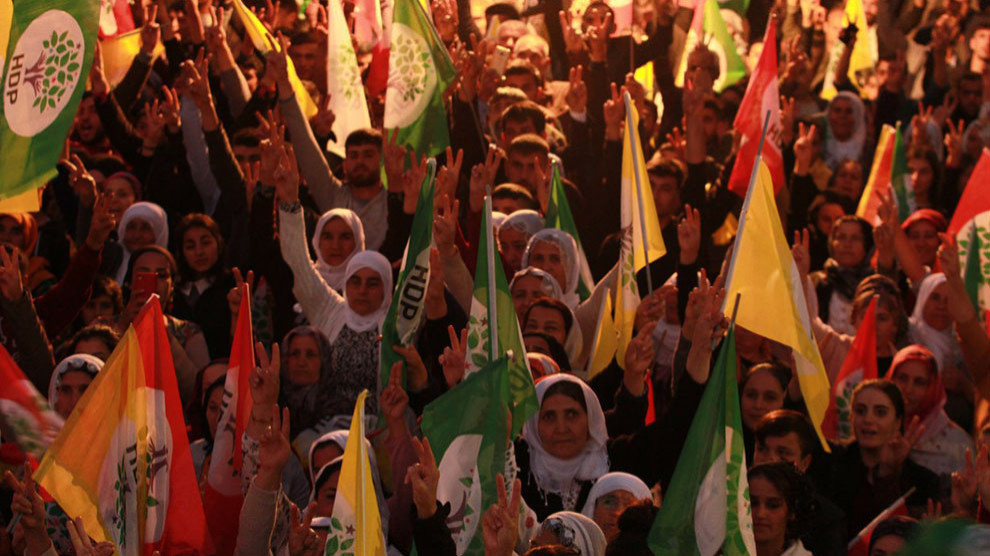 SPD member of parliament Dietmar Nietan has condemned the repressive attack of the Turkish government against the Peoples' Democratic Party (HDP). On behalf of his parliamentary group, Nietan said: "After the arbitrary arrests of the past, it appears that this campaign too is a politically motivated action and intimidation attempt against the HDP as an opposition party. Among the over 80 politicians targeted in the latest wave of attacks are prominent representatives and officials of the HDP. The arbitrary arrests in Turkey must finally stop".
Twenty politicians of the Peoples' Democratic Party (HDP) and other activists were arrested on Friday in a large-scale police operation in seven provinces of Turkey. A search is underway for a further 61 people who are believed to be abroad. Among those arrested are high-ranking party members, including the co-mayor of the Kars province, Ayhan Bilgen, former member of parliament and spokesperson of the Imrali delegation Sirri Süreyya Önder and his former parliamentary group colleague Ayla Akat Ata. They are accused of having steered the events in October 2014 during the Kobanê protests.
"At that time, people demonstrated against the ISIS attack on the city of Kobanê and the Turkish regime's continued support for the terror troops," said Nietan and recalled that seven members of parliament also face the threat of losing their parliamentary immunity.
"The urgently needed democratic work has so far failed to materialize. For years, the HDP has been calling for a parliamentary committee of inquiry to shed light on the background to the violent clashes that occurred at the time. President Erdogan's ruling party, however, has always rejected this. The SPD is showing solidarity with the HDP and demands the release of the detainees," the MP continued.
The Federal Foreign Office is led by the SPD and has so far distinguished itself by a decidedly pro-Turkey line. It remains to be seen whether the words in the declaration will be upheld.