Solidarity hunger strike in Cologne continues
Hunger strikes to protest against the isolation regime imposed on Kurdish People's Leader Abdullah Öcalan are continuing throughout Europe.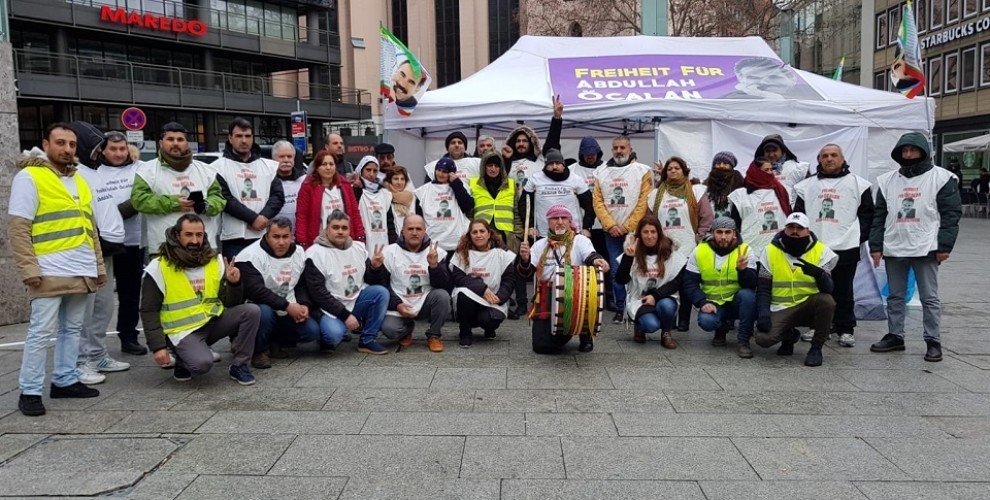 On Sunday, a group of 50 people from different cities of took over the hunger strike in Cologne.
The new participants went to the tent opened in front of the Cologne Station and read a press release to mark the beginning of their protest.
The hunger strike is carried out by people from the four parts of Kurdistan, and more actions are announced every other hour.
During the day the hunger strike tent was visited by former MPs for HDP, Besime Konca, Dilek Öcalan and Ahmet Yıldırım.
Besime Konca and Dilek Öcalan made a speech during the visit, saluting and commending the resistance carried out by HDP Hakkari MP, Leyla Güven, who has been on hunger strike for more than one month.