Solidarity action in Zurich after police attack in Strasbourg
At Zurich's main train station, the Kurdish youth movement protested for the freedom of Abdullah Öcalan and against the attacks of the French police against participants of the civil disobedience action in front of the CPT.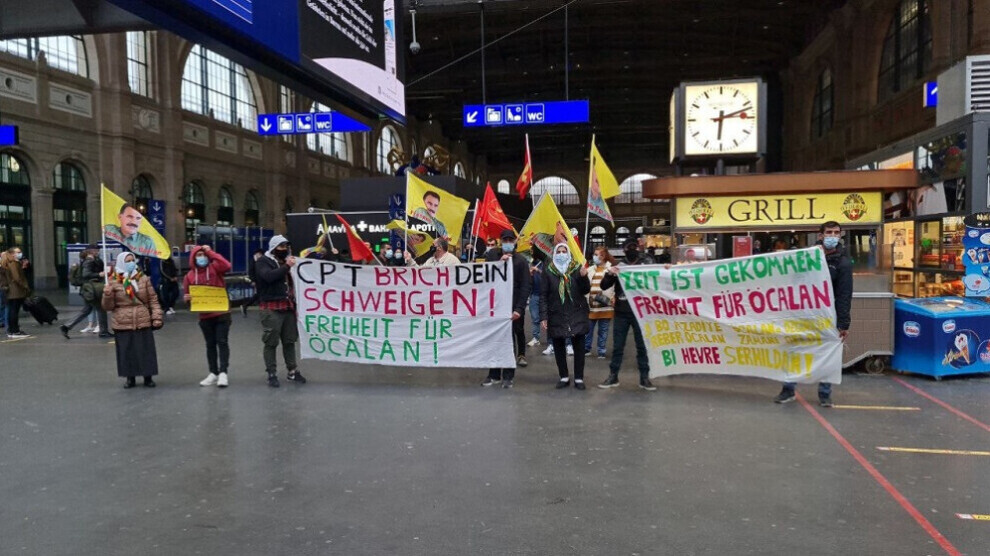 The Kurdish youth movement protested in Zurich against police violence at a rally in front of the headquarters of the European Committee for the Prevention of Torture (CPT) in Strasbourg where French police used batons and pepper spray against demonstrators. The protesters demanded a visit by the CPT committee to the Turkish prison island of Imrali to enable an investigation into the conditions of detention of Kurdish leader Abdullah Öcalan, who is imprisoned there.
The Zurich solidarity demonstration of the Kurdish youth movement marched through the main train station chanting slogans and demanding, among others, "CPT break your silence" and "Freedom for Öcalan."