Social media campaign to mark Rojava Revolution anniversary
The appointment is at 18 hours CEST.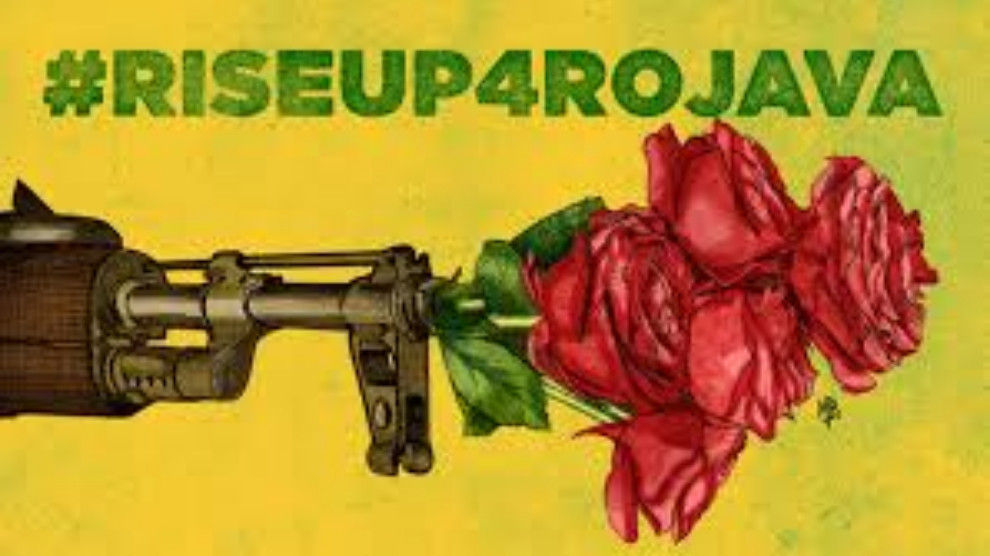 The RISEUP FOR ROJAVA network called for a social media campaign to celebrate the 7th anniversary of the Rojava Revolution.
Campaigners invite people to "share your congratulations with the people of Rojava via video & image and make clear what the Rojava Revolution means to you and why it has to be defended."
The appointment is at 18 hours CEST.
The hashtags to be used are: #pirozbe / #riseup4rojava, while Twitter and Facebook are the media on which the campaign will be ongoing.
The  campaigners underlined how "on 12 July 2012, the revolution started in Kobani and quickly spread to the Kurdish cities of Afrin, Qamishlo and Derik. Seven years in which history was written. Seven years in which the lives of millions of people change radically. Seven years in which hundreds of thousands of women have organized and liberated themselves, thousands of communes and innumerable cooperatives have been founded."