Social democrats in Sweden launch campaign in solidarity with HDP
Social democrats in Sweden launched a donation campaign to show solidarity with the HDP members facing with AKP fascism.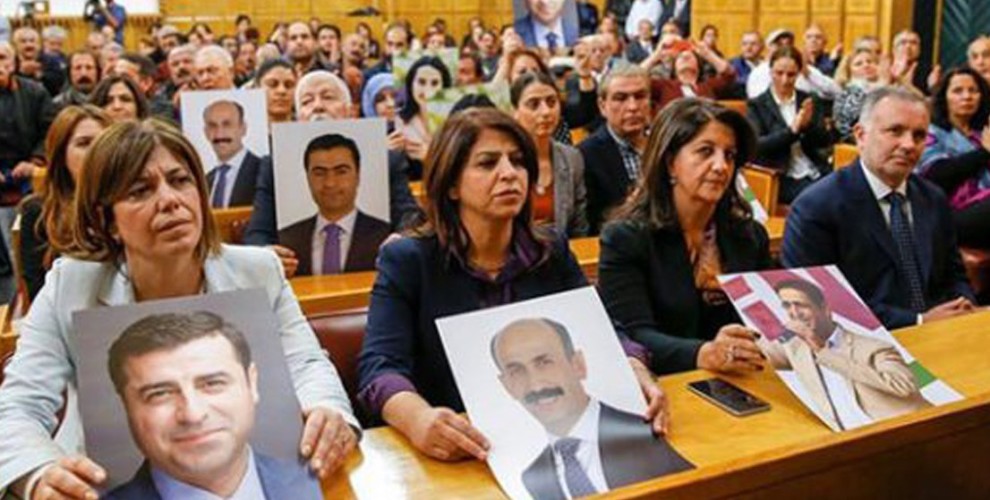 The Swedish Social Democratic Party (SAP), partner of the Swedish coalition government, and Olof Palme Center launched a donation campaign to provide financial support for arrested politicians, mayors, and their families. SAP began to collect donations during its congress in Gothenburg on April 8.
In a written statement about the campaign, Olof Palme Center recalled that many HDP politicians and co-mayors including the Co-chair Selahattin Demirtaş are kept in 88 prisons across Turkey, and nearly 70 HDP members have been on hunger strike for a while now.
"ARBITRARY AND UNFOUNDED ACCUSATIONS"
Olof Palme Center Secretary General Anna Sundström said the following in a statement to the press: "The situation in Turkey gets worse every day and many people are arrested with arbitrary and unfounded accusations. It is a must for the international community to oppose this. Therefore, we are launching a donation campaign to meet the legal expenses of the arrested politicians and provide financial support for their relatives."
Sundström emphasized that not only party members but also representatives of institutions with which Olof Palme Center has been implementing joint projects are being arrested and prosecuted, citing the prosecution of human rights defenders Eren Keskin and Raci Bilici as examples. Sundström remarked that both human rights defenders are accused of 'supporting a terrorist organisation' and face the risk of receiving a long jail sentence.
Sundström recalled that another human rights defender, lawyer and writer Muharrem Erbey was given a prison sentence of 6 years in March on charges of "insulting the Turkish state", and said "Erbey is accused of insulting the Turkish state because of a speech he gave at a seminar held at the Swedish Parliament. Erbey served as the president of the Human Rights Association, IHD, with which Olof Palme Center collaborated. The Swedish PEN Club gave him the Tucholsky Award in 2014."
"COURT DECISION SHOULD BE DECLARED NULL AND VOID"
Anna Sundström said they demand that the court decision be declared null and void, and arbitrary and unfounded accusations be revoked.
Sundström noted that former Astrid Lindgren Children's Library President Naside Buluttekin Can, who was detained a few days ago and has not been accused of anything yet, is the latest victim of the attacks on opposition groups in Turkey.
SAP also launched a 'sister parliamentarian' campaign recently to show solidarity with the HDP parliamentarians that have been arrested and prosecuted.