Sinan Dersim commemorated in Rome
A memorial ceremony for the fallen revolutionary Sinan Dersim has taken place in Rome.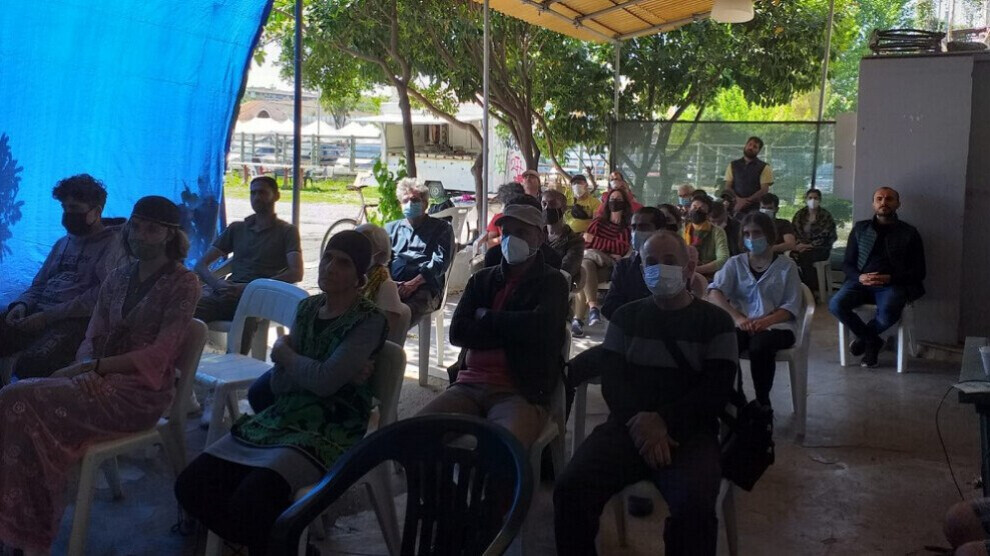 A memorial ceremony for Sinan Dersim (Dalokay Şanlı) has taken place in Rome. The Dersim-born revolutionary was martyred in a Turkish air strike in Kurdistan on October 27, 2020. Before that, he had been in Europe for many years and worked for the expansion of Kurdish institutions and an organized network within Kurdish society in the diaspora. He was a member of the People's Defense Forces (HPG) Command Council and the HBDH [Peoples' United Revolutionary Movement] Executive Council.
The event, organized by the Kurdish Committee, was held in a tent in front of the Ararat Cultural Center and began with a moment of silence. The life and struggle of Sinan Dersim were honored in speeches. A film was also shown.