SDF's Sılo: We are aiming to liberate Raqqa in a short while
SDF Spokesperson Sılo stated that they are aiming to liberate Raqqa in a short while and that there is great support for the operation from various groups.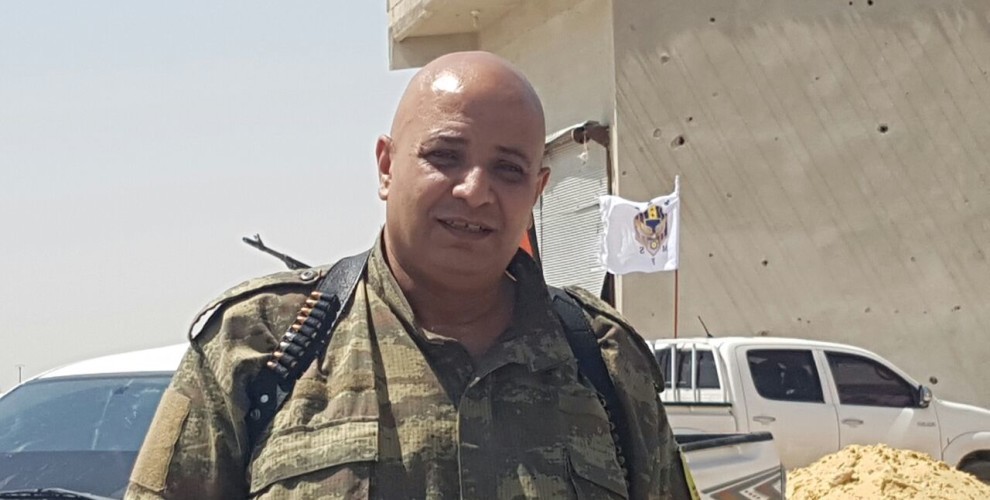 Syrian Democratic Forces (SDF) Spokesperson Talal Sılo spoke to the ANF on the operation to liberate Raqqa. Sılo said they are aware that they started a great war, and that their goal is to liberate Raqqa as soon as possible but the war to come will determine this.
"WE WILL ACHIEVE RESULTS AS SOON AS POSSIBLE"
Sılo said: "Our goal is the liberation of Raqqa, to liberate the people suffering under ISIS. We can't say for sure when we will be able to do this, that will be determined by the war. But we are planning to and we want to achieve results as soon as possible."
"OUR SHEHBA AND EFRÎN FORCES ALSO IN THE OPERATION"
Sılo stated that most of the constituents under the SDF umbrella are present in the operation to liberate the city and that brigades, divisions and battalions also came from Aleppo, Efrîn and Shehba.
Sılo spoke about the groups to take part in the liberation of Raqqa city center and said: "Along with groups who are part of the SDF in Kobanê and Cizîrê cantons, this time there are various groups from Efrîn, Aleppo, Shehba and other cantons taking part in the liberation operation. Homs, Deir ez-Zor and Manbij forces are also partaking in the liberation of the city.
PARTICIPANTS
Sılo listed the groups participating in the operation to liberate Raqqa as: "YPG, YPJ, Liva Selacık, Sixur El Reqqa, Syriac Military Council , Manbij Military Council, Deir ez-Zor Military Council, El Nuxbe forces, self defense forces, Asayish and Emin Dahili forces, Jaysh Al Suwar, Shams Al Shamal Brigade, Jabhat al Akrad, Clans Force, Mexavir Humus Brigade"
Sılo stressed that apart from YPG, YPJ and Cizre Canton SDF constituents, people coming in from Aleppo and Shehba is very significant and listed the brigades that came in from Shehba, Aleppo and Efrîn:
"Jaysh Al Suwar, Shems Al Shamal Brigade, Jabhad al Akrad, clans force, Mexavir Homs Brigade."