SDF: We will not stay silent on Russian attacks
SDF General Command announced that they will not stay silent on the attacks of Russia and partners, and will use their legitimate right to defense.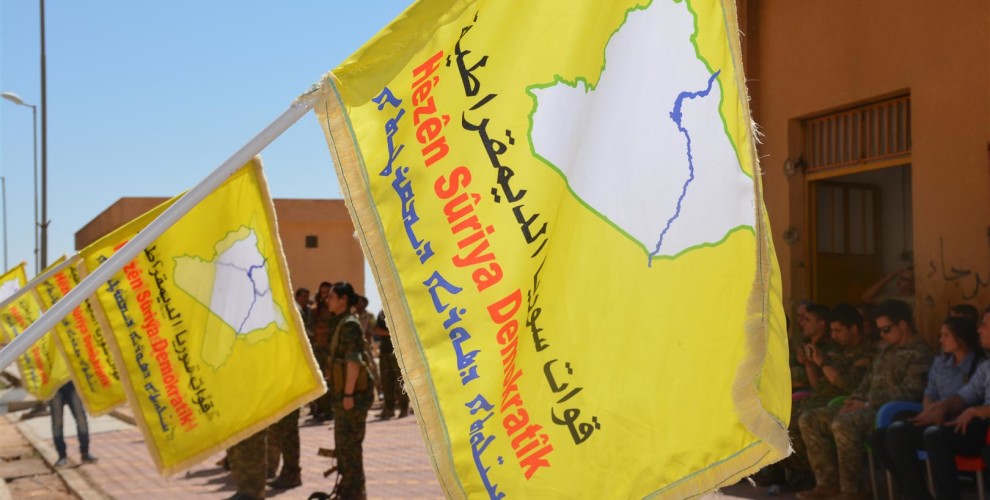 The General Command of Syrian Democratic Forces (SDF) has released a statement on the Russian strikes targeting the SDF positions northeast of Deir ez-Zor where SDF forces are advancing in the Operation Cizire Storm.
The statement by SDF is as follows;
"Our forces are making advances and rescuing our people east of the Euphrates River in the framework of the Operation Cizire Storm. The Russian and regime forces have carried out an unfortunate attack on our forces at Koniko gas company, Ezba station and Nesic Factory. Aerial bombardments and artillery attacks left some of our fighters martyred and some others wounded.
As our advance is taking place in coordination with the International Coalition, we do not want to engage in another war and put out the strength we are supposed to use against terror and terrorists.
We condemn the hostile attacks of Russia and their partners that serve for the terrorists and target the fight against terror. We emphasise that we will not stay silent and we will use our right to legitimate defense and retaliate.
We urge Russia to give up its hostile approach towards our people and their heroic forces."